Is there something in the water in Australia?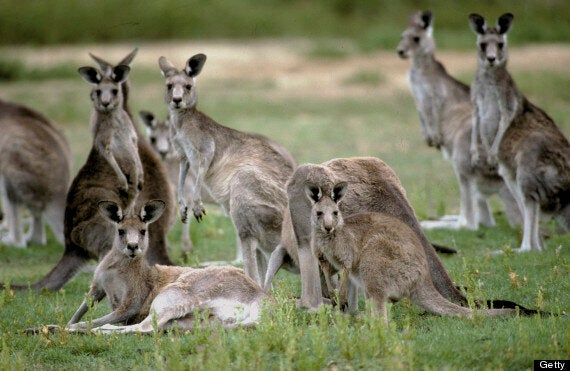 The kangaroo mob made its way into a housing estate
The kangaroo caused thousands of dollars in damages after it smashed through the front window of Paul Giogianni's house.
The bouncing menace was part of a mob that made its way into a housing estate.
The four rambunctious roos then decided to go for a swim in Giorgianni's pool, before one hopped into his home.
The kangaroo was so badly injured that it left a trail of blood throughout the house and was later put down.
"It's lucky that (the damage) is contained to the lounge room and the little bit in my bedroom," he said.
"It could have gone on a rampage and destroyed the whole house. It's just unheard of."
Related