It's not what you might expect from a group of lads after a night out.
Hanging around a kebab shop, they spot a broken bicycle rack - and decide to fix it.
After discussing strategy, the group strain to haul the heavy rack back into position. When one is handed his tray of chips, he puts it down, focusing on the task in hand.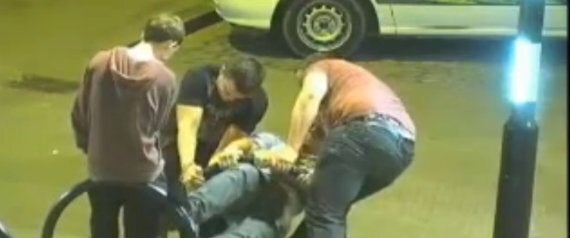 When they eventually succeed, it's high-fives all round.
Councillor Stephen Woodliffe, from Boston Borough Council, told the BBC: "Young people often get a bad press and this shows there are some who want to contribute to their society and do the right thing.
"It shows young people acting in a very positive and constructive manner and shows they have a good and responsible attitude to what's happening in their town.
"Their actions were very public spirited and impressive."