Downton Abbey star Rob James-Collier has revealed he was "devastated" by his co-star Siobhan Finneran's decision to depart the show, leaving his character Thomas the irrepressible footman without his partner in crime, O'Brien, for Series 4.
One of the highlights of the first three series has been this troublesome twosome, whose antics have varied from the self-defeating (Thomas's illicit corn-marketeering) to the downright destructive (O'Brien's miscarriage-causing bar of soap), but James-Collier is bracing himself to go it alone...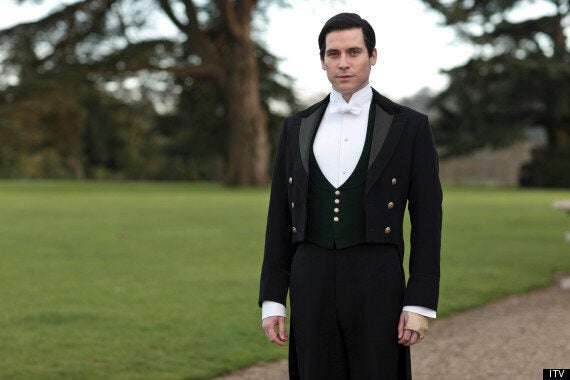 Rob James-Collier as Thomas
"It was a big wrench for me," he admits. "One, she's the best actor I've ever worked with (not that I've worked with many, not much of a badge of honour), but she was also really funny, a really strong woman and we were very good friends.
"Plus, she's a brilliant actor, and I just copied everything off her – the stillness, the economy of movement, throwing everything away because it makes you more sinister. So she was a great friend and ally.
"I wish she was back on the pitch with me, but it was her decision to leave, to go and do other stuff, and I think she left behind a superb character.
"I think she was a lot of people's favourite, quite rightly, because she was enigmatic and dark." Siobhan Finneran as O'Brien, left, and Rob James-Collier as Thomas
But fear not, because a sneaky preview of the first episode in the new series reveals that Thomas's tail is not permanently down. Within the first few minutes, he's got the better of someone who dares challenge his authority in the corridors of the great house, and it seems that's but a starter for the scheming to follow...
"There's someone who comes in midway through the series," is all he will hint at. "And Thomas has manipulated her Ladyship - let's face it, not that hard – and he's blackmailing this new woman, but we don't know why. Whatever she's done in the past, he's using it to have one over her.
"He's trying to replace O'Brien," says James-Collier, who, whenever interviewed, always displays a great sympathy for his on-screen alter ego.
"He's gone back to his evil ways, but he's just bored, so he's just trying to create mayhem, trying to make one day different from the next, which let's face it, don't we all do?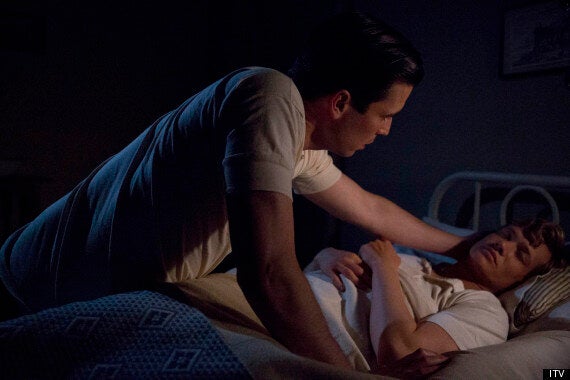 Rob James-Collier (Thomas) enjoyed playing the scene where he tried to steal a kiss from Jimmy (Ed Speleers)
"It was great to see him getting back up to his old tricks," smiles James-Collier, wickedly. "The devil's got better tunes. It's dull being nice."
Downton Abbey will return to our screens for Series 4 on Sunday 22 September at 9pm on ITV .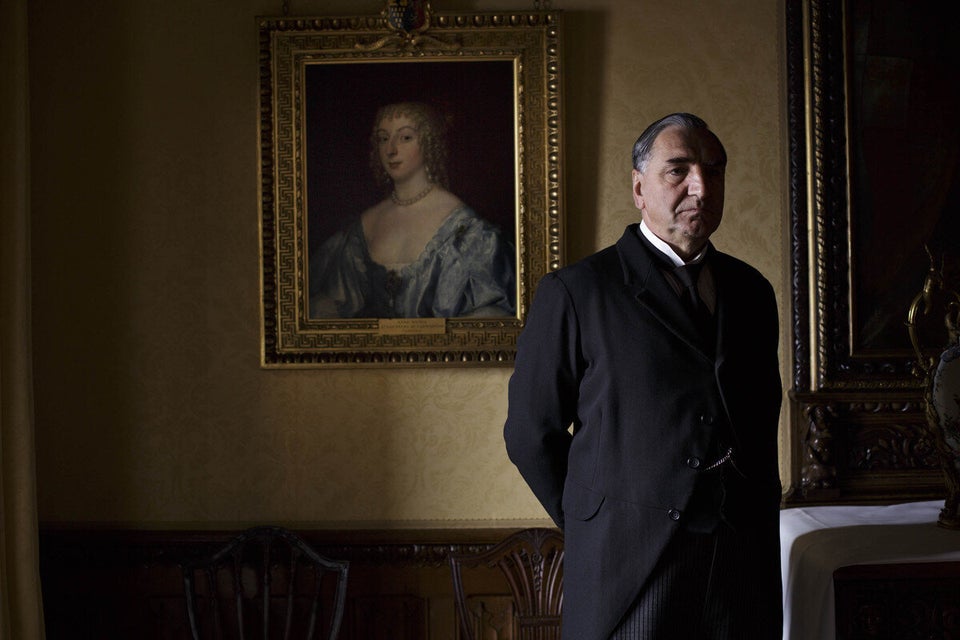 Downton Abbey series 4