On paper, the setting for 'Peaky Blinders' - money-laundering, robbery, protection and bookmaking amidst the slums of post-First World War Birmingham - does not, perhaps, sound the most glamorous of romps.
But from the first sweeping shot of a man with attitude on a horse, picking his way between the riffraff of the alley ways, it was clear this classy drama was going to punch this particular chapter of history pow-thock into the audience's consciousness.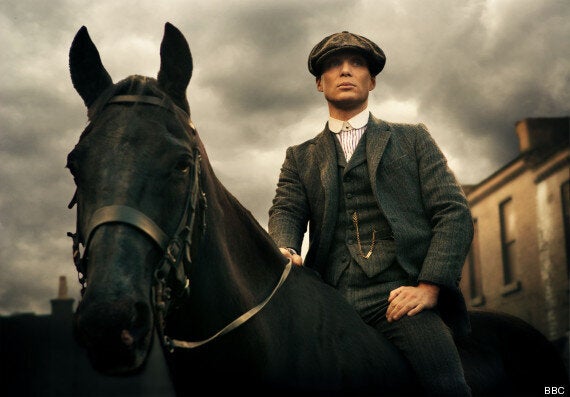 Cillian Murphy is the charismatic, troubled Tommy Shelby in 'Peaky Blinders'
This series has been hyped as Britain's own Boardwalk Empire, and it shares the same high production values, lingering shots and lighting splendid enough to make a dank Brummie canal beautiful. In fact, the identity of England's often-overlooked second city cuts through this show like a stick of rock, due in no small part to creator Steven Knight's own native roots.
This is Knight's family album of real-life gangland myths brought to screen, helped by convincing performances across the board. As steely matriarch Aunt Polly, Helen McCrory was desperately trying to keep her Shelby family together, even after "the lads took the wrong box" and ended up in possession of a crate of guns that even the government took notice of, with a young Winston Churchill sending his best Irish copper in to investigate. Cue the always loveable Sam Neill, playing convincingly against type, his teddy bear appeal belying his vicious tongue and ruthlessness.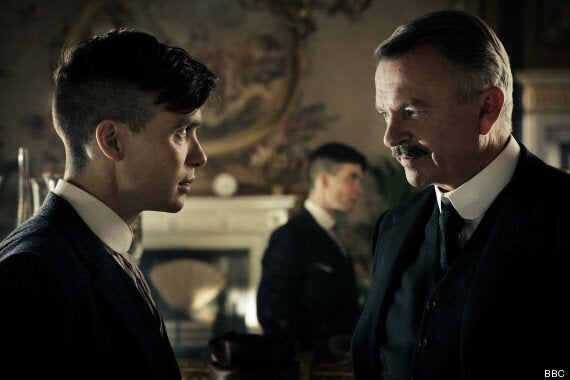 Cillian Murphy (left) with Sam Neill in 'Peaky Blinders'
Add to this the ongoing threat of rival gangs, and the Romeo and Juliet element of the youngest Shelby lass in the arms of a local Communist who shares a rotten past with her brother, and there's ripe fodder here for at least the six episodes we've been promised.
And at the centre of it all, the Medusa-eyed Cillian Murphy as the opium-smoking Thomas Shelby, chilling in his stillness, lonely in his leadership, but with enough surprising glimpses of compassion already to seduce us into following him as he makes his way out of war and into some kind of dubious peace.
Popular in the Community