Victoria Beckham may have been setting some new trends at New York Fashion week after debuting her latest collection, but we can't quite see this one catching on.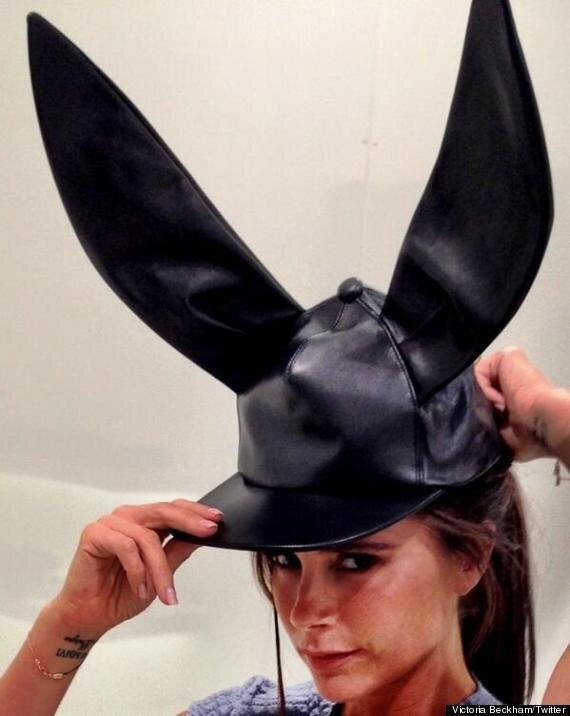 Fashion bunny: Victoria Beckham
Posh uploaded a picture of herself on Twitter modelling a leather cap complete with rabbit ears.
'Why?' we hear you ask. Well, it was a hat tip (pun intended) to her followers, who she calls 'fashion bunnies'.
She also uploaded a snap of herself on a motorbike, as she prepared to leave NYC following another successful show at Fashion Week.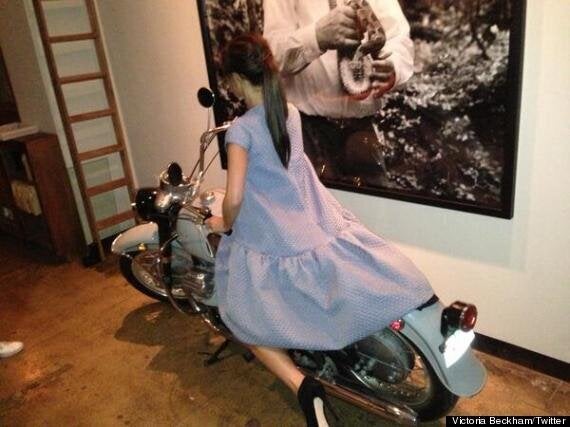 Victoria head home after NYFW
"What an amazing week! Good bye NY! X vb," she tweeted.
Posh recently denied rumours that she and David were considering moving back to the US, following his decision to retire from football.
She told The Sun: "You know, I'm so happy to be back in London, we all are. We have no plans to move. That's where we're staying.'
"The kids go to fantastic schools, they have lots of friends and our family live in London, we're very proud to be British."
She added: "I love LA as well! It's great to go back when the children have time off school. Spending time in New York is great, there's such an energy here, but London is our home."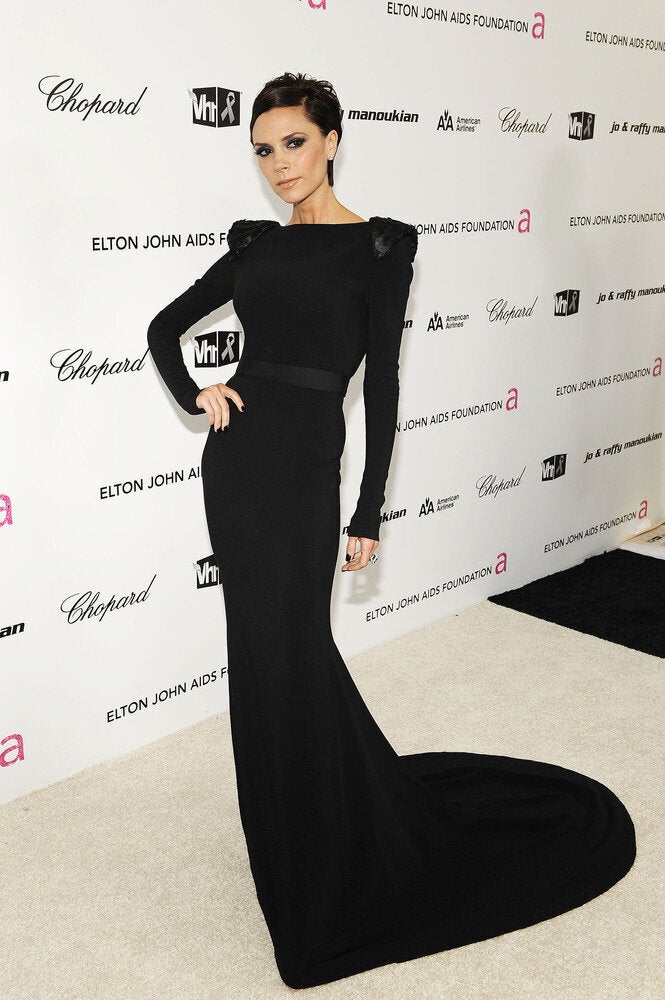 Victoria Beckham: 50 Shades Of Black
Popular in the Community