In the first trailer for 'Grace of Monaco' above, Kidman would seem to have a more forgiving time of it on screen than Watts, with the montage highlighting her iconic power, rather than recreating the scenes made famous in real-life footage, attempted by the 'Diana' film.
And, while 'Diana' concentrates on the controversial and whirlwind final two years of Princess Diana's life, 'Grace of Monaco' concentrates on an earlier chapter in Princess Grace's history.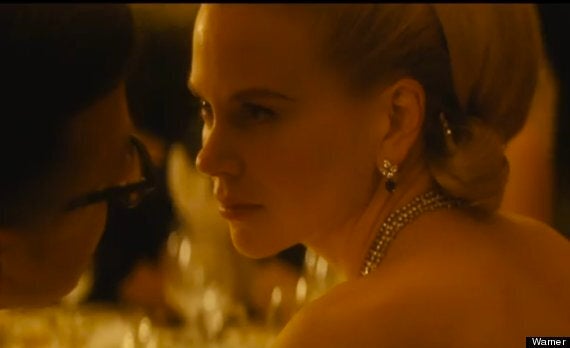 Nicole Kidman plays Princess Grace in the forthcoming drama 'Grace of Monaco'
It tells of how former Hollywood star Grace Kelly weathered a crisis of marriage and identity, during a political dispute between her husband, Monaco's Prince Rainier III, and France's Charles De Gaulle, amidst the threat of a looming French invasion of Monaco in the early 1960s.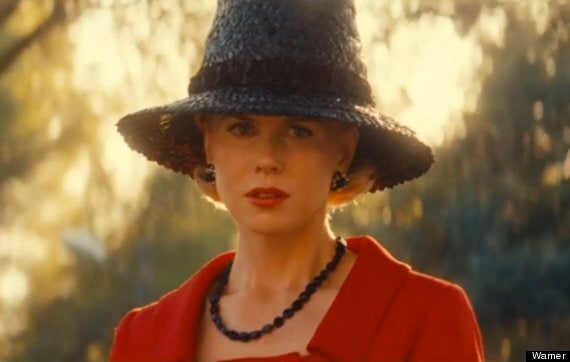 Princess Grace (Kidman) turned her back on Hollywood to marry Prince Rainer of Monaco
Oscar winner Grace had turned her back on Hollywood to marry the glamorous Prince with great fanfare and worldwide attention in 1956. The couple's marriage survived and they went on to stay together with three children until the Princess died following a car accident in 1982.
'Grace of Monaco' will be in UK cinemas from 29 November.