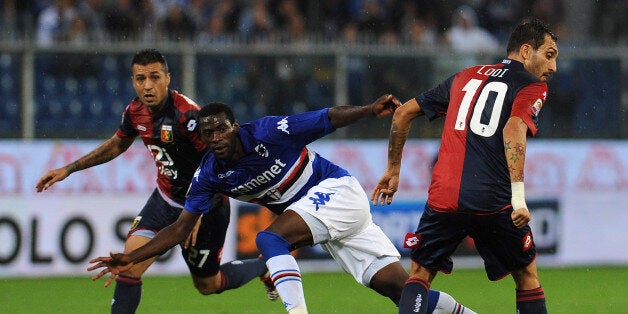 Italian football is so flowery with its language a Wayne Rooney answer was once translated as: "You stop thinking with your head and start thinking with your gut. Just like when you bring a child into the world." Mota bene.
So congratulazioni to Sampdoria for a magnificent statement on Genoa coach Luca De Pra, who was caught spying on them while dressed in camouflage gear ahead of their derby clash.
"That the derby is a question of nerve, tactics and strategy we already knew, but frankly we could never expect that it could turn into an scene of espionage," Sampdoria, with the aid of John le Carré, said on their website.
"Like Rambo hidden among the branches on the hill, Luca De Pra, Genoa goalkeeping coach and man of noble footballing ancestry, failed to overcome Sampdoria's intelligence and counter intelligence operations.
"However, no prisoners were taken, and no blood was shed. Once tracked down and caught red-handed, the opposing side's soldier was let free to return to base.
"You should always forgive your enemies, as nothing annoys them more."
De Pra was suspended by Genoa after his camouflage assignment backfired on Friday, thanks to vigilant Samp fans at the training session.
Genoa won the derby 3-0 on Sunday.
Popular in the Community