The Premier League season has started as languorously as Kubrick's 2001: A Space Odyssey, and Liverpool have so far displayed the consistency which was integral to their five-trophy hegemony 12 years ago.
Three 1-0 wins and three Daniel Sturridge winners leave them as the only team with a 100% record and it is a sign of their progress under Brendan Rodgers that their visit to Swansea City on Monday night is not as tricky as it appeared when the fixtures were announced.
Swansea, contrary to popular belief, are not as awkward a team to face at the Liberty Stadium as they were two seasons ago. They managed just six league victories at home last season and are not as testing in Wales under Michael Laudrup as they were under Rodgers. David Moyes' Manchester United made a mockery of the "daunting" opener with a comfortable 4-1 win last month with a patient approach.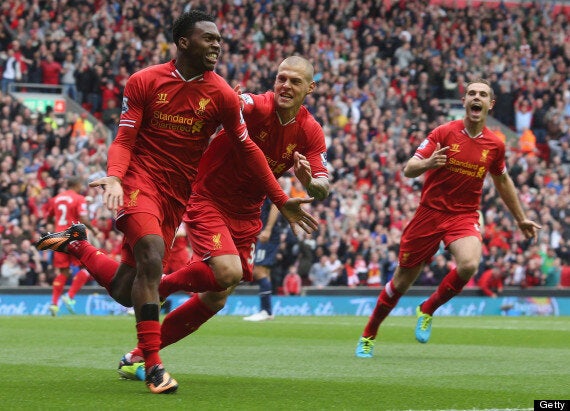 Sturridge has proven to be a regular matchwinner for Liverpool
Even at this early juncture Liverpool's start is impressive considering the amount of arrivals who have passed through the Shankly Gates. With the deadline day acquisitions of Mamadou Sakho, Tiago Ilori and Victor Moses on loan, Rodgers has brought in eight new players to reinforce a squad which was riddled with Kenny Dalglish-approved dead wood.
Furthermore, the wins have come following Luis Suárez's conniving antics and in the Uruguayan's absence. Sturridge might be an inferior footballer but Rodgers now boasts a frontman to alleviate the pressure of Liverpool's No.7 when he returns from suspension at Manchester United next week.
Doubts will linger though. Liverpool have invariably found themselves top of the table in September over the past two decades and no one is pretending this squad are capable of challenging for the league. Sturridge and Philippe Coutinho have been outstanding buys but the summer signings do not boast a similar pizzazz and appear to represent the foundations of Rodgers' groundwork.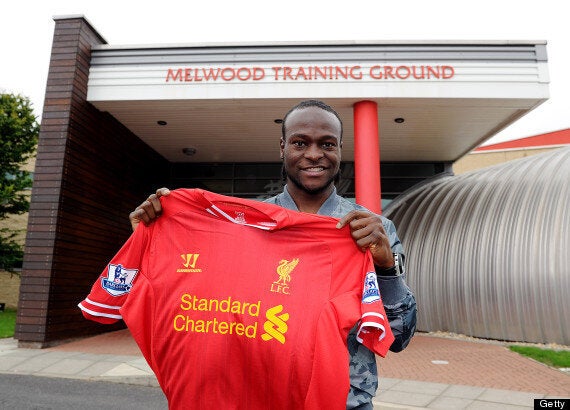 Victor Moses is a short-term solution for Rodgers' Reds
When Suárez comes back Liverpool will be capable of challenging for a Champions League berth, even if the competition for what could be one slot is congested. Arsenal spent almost as much on one player as the Reds did on six and Tottenham have parted with over £100m on seven players to compensate for Gareth Bale's departure for Madrid.
This calendar year represents something of a success already for Rodgers, though. His first six months featured blemishes in the shape of the Being: Liverpool documentary, Joe Allen, Fabio Borini and elimination at the hands of Swansea in the fourth round of the League Cup, but Liverpool have emerged as an attractive attacking side this year and Suárez sustained his consistency until he bit Branislav Ivanović. Sturridge has thrived under a coach who has faith in him and their absence in the Europa League should be beneficial.
All but one of their league triumphs this season have been love letters to Rafael Benítez, too, which although dull suggests flickers of progress not seen on L4 in over four years.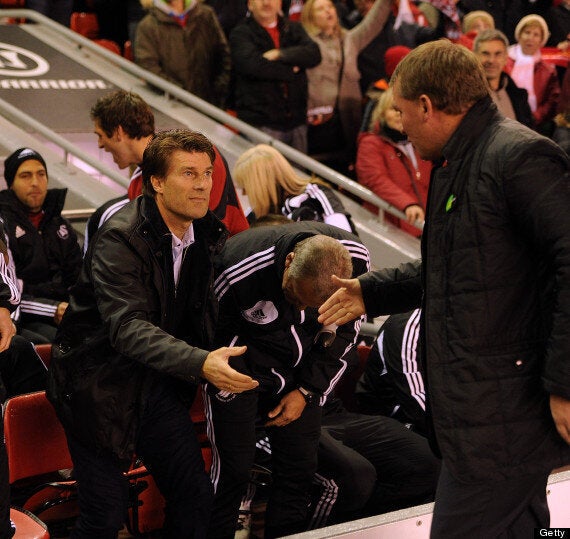 Swansea lost 5-0 the last time they faced Liverpool
There have been auspicious signs for Swansea, too, despite opening with a pair of defeats. The scoreline against United flattered the visitors and only a penalty separated them at Tottenham before victory at West Brom and Laudrup faces a similar challenge of integrating a multitude of newcomers into an already impressive squad.
Unlike his predecessor, Laudrup does have Europa League football to contend with, hence the 10 players bought. Continental football will ease any pressure to end higher than the ninth-placed finish of 2012-13 while the Dane's knowledge of Primera Liga may be integral again. Six new squad members headed north from the Iberian Peninsula.
While Laudrup's targets do not compare with those of Rodgers, the obstacles are similar.