Cara Delevingne may be walking in top designers' shows at London Fashion Week but she's still taking time to pull some of her trademark faces.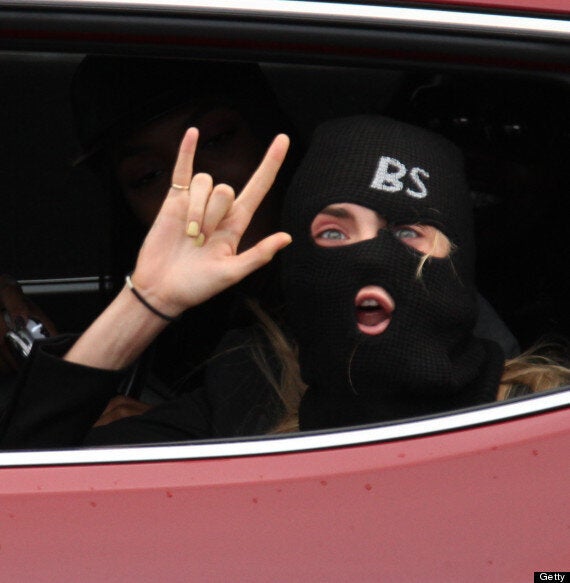 The model of the moment was spotted being driven around London while wearing a balaclava, which One Direction star Harry Styles was also snapped wearing earlier on Monday.
He and Delevingne had been rumoured to be dating after being spotted at several parties together during London Fashion Week.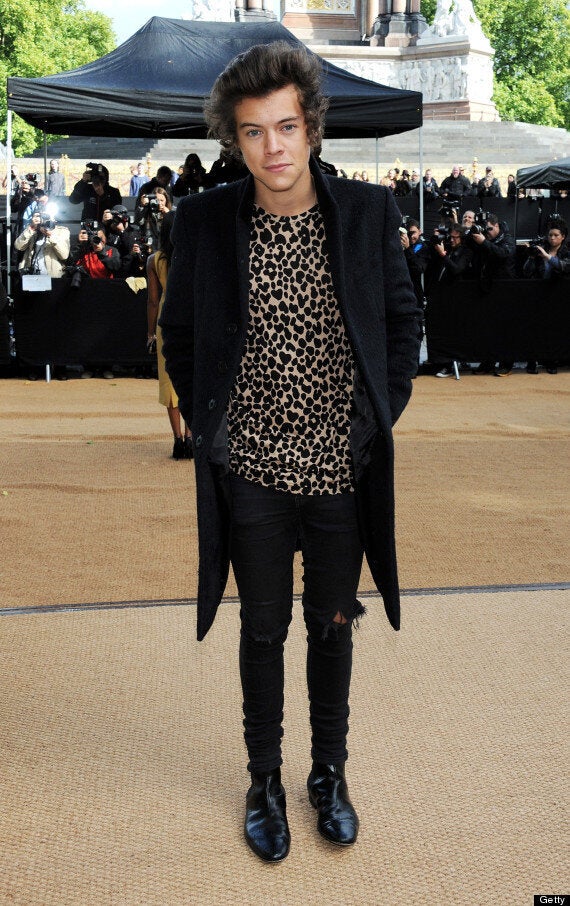 Styles, 19, turned out to watch Cara, 21, strut her stuff at the Burberry show, but shrugged off rumours that they were an item: "People talk about anything really, but we're just friends and stuff. She is a lovely girl."
The 'Best Song Ever' singer also claimed he had not been partying too much during fashion week.
He said: "I haven't had that busy a week. Everyone seems to think I'm out all the time - I'm not."
And, despite being a big Burberry fan, Styles said there was little likelihood of him taking to the catwalk any time soon.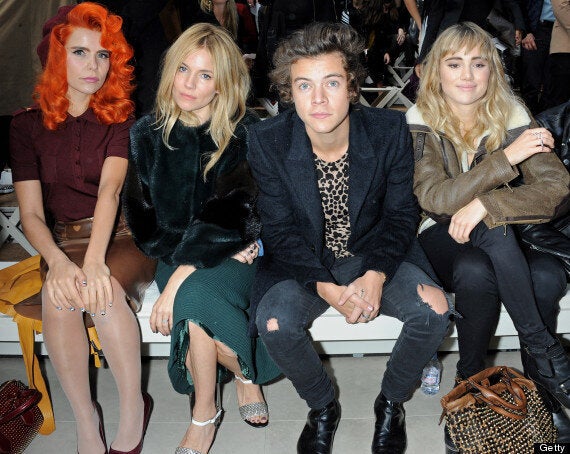 Paloma Faith, Sienna Miller, Harry Styles and Suki Waterhouse
"I don't know if I can walk in a straight line that well, I might fumble around, so maybe not. Maybe I'll zig zag, or switch it up a little bit."
Harry was spotted enjoying a joke with Sienna Miller and Paloma Faith on the front row of the show.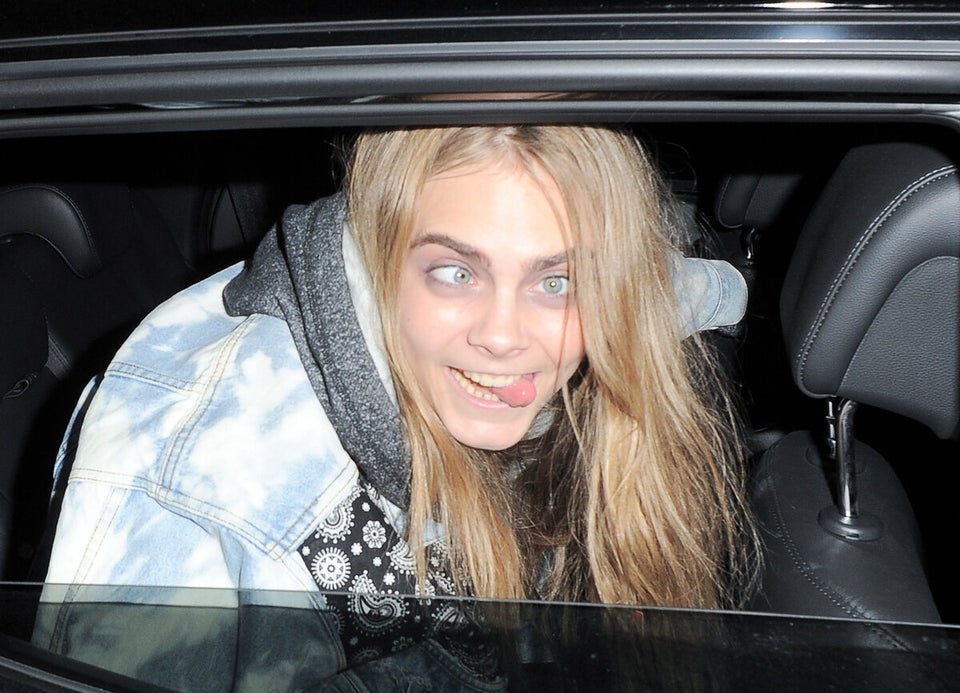 The Many Faces Of Cara Delevingne