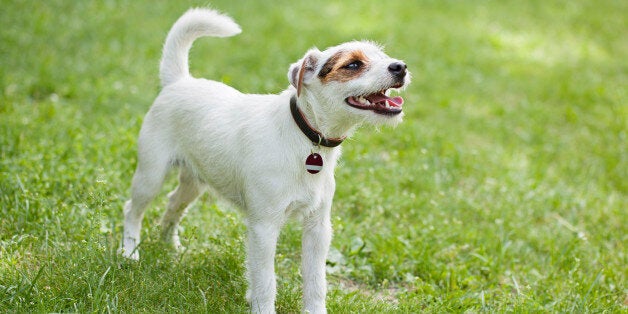 More than 110,000 stray and abandoned dogs were picked up by local authorities across the UK in the past year but many could have been returned to their owners if they had been microchipped, an animal charity has said.
Microchips the size of a grain of rice have saved the lives of more than 8,000 lost dogs in that time by reuniting them with their owners, but 9,000 dogs had to be put to sleep, the Dogs Trust said.
The charity said it was "delighted" with the government's decision to make microchipping compulsory in England by 2016, but more pet owners should take the measure before then.
Its annual stray dog survey found that 111,986 stray and abandoned dogs were picked up by local authorities in the last 12 months.
While this represents a 6% decrease on the previous year, the figure still equates to 307 stray dogs found each day.
A quarter (25%) were transferred to welfare organisations for rehoming, while 9% were rehomed through local authorities.
There was a marked difference in the number of strays recorded regionally, with the highest increase recorded in Yorkshire (43%), but the figure was down by 29% in Anglia.
Dogs Trust chief executive Clarissa Baldwin said there was "clearly still a problem".
She said: "We work very closely with local authorities who should be commended on their efforts to encourage responsible dog ownership, which is reflected in the reduction in strays.
"They do not want to put dogs to sleep but they are struggling to cope with such huge numbers of dogs in a difficult economic climate. Simple steps such as microchipping can help prevent accidental strays. The fact that more dogs are being reunited with their owners because of microchips is a huge step forward.
"We are delighted with the government's commitment to introduce compulsory microchipping by 2016. However we hope this alarming number of stray dogs will remind dog owners to ensure that their dog is microchipped and that their contact details are kept up to date to improve the chances of their dogs being returned to them should they stray."
The charity said it never destroys a healthy dog and cares for 16,000 dogs a year at its 18 rehoming centres in the UK and one in Dublin.