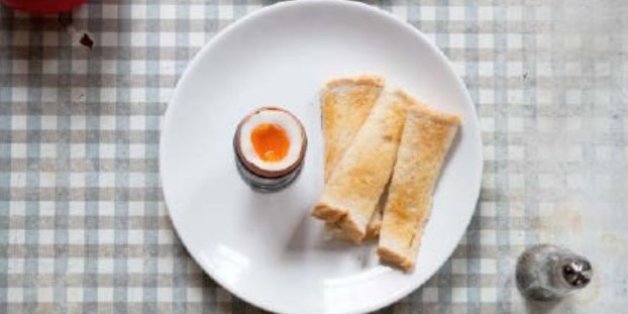 Studentbeans.com
After the news that a whopping 78% of you didn't know how to boil an egg, we thought it was time to take action and do a step by step guide for you.
These two quick idiot-proof egg recipes are courtesy of studentbeans.com's brand new The Ultimate Student Cookbook.
How to boil an egg:
Ingredients:
one egg (the best quality you can afford)
Salt and pepper
Instructions:
Fill a small pan two thirds of the way up with water and bring to the boil
Lower the egg into the pan carefully
Simmer briefly for three minutes for a really soft and gooey egg. Five minutes for a rich runny yolk and 10-12 minutes for a hard-boiled egg you can slice up.
How to make scramble eggs:
Ingredients:
Two eggs (the best quality you can afford)
Generous knob of butter
One slice of buttered toast
Salt and pepper
Instructions:
Crack the eggs into a bowl, season generously, then use a fork to whisk together well
Heat the butter in a saucepan over a medium to high heat. Once melted and bubbling pour in the whisked eggs
You now have to stir the eggs almost constantly as they begin to come together. The secret is to turn the heat off when
the eggs still look a little liquid, this should take about 4–5 minutes. Once the heat is off continue to stir the eggs and the
residual heat will finish off the cooking
Now spoon your incredibly creamy scrambled eggs over hot toast, top with a little extra black pepper and get stuck in
Now get cracking (ho ho..)
The StudentBeans cookbook can be purchased here.