'Downton Abbey' star Laura Carmichael is delighted that her character Lady Edith's story is taking a racier, romantic turn in Series 4, set for our screens from this Sunday evening.
"It's great. I think it's lovely for me that the romance is so different from anything we've seen in 'Downton' before," says Carmichael at the London launch.
"He's not arriving at the house on a horse. It feels quite modern, it's somebody she's met at work. He's a self-made man.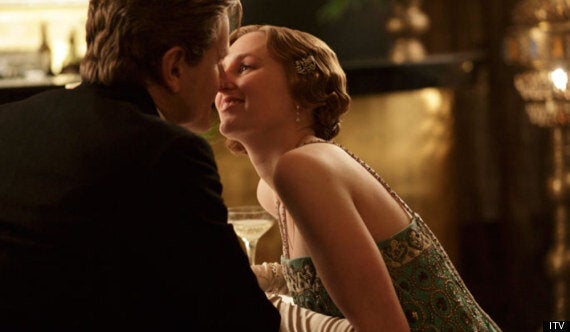 Lady Edith will set tongues wagging in Series 4, when she dines out, and kisses, a married man
"I think it's been really fun to play those scenes in London away from the house and free of the chattels of class expectation. Dining out with married man is quite shocking but really fun."
'Downton Abbey' viewers saw Lady Edith blossom, become more glamorous and feisty during the last series, following her humiliation at the altar.
"She could have rolled over since the jilting and stayed at home," remembers Carmichael. "Her sister Sybil was the rebel, a potential suffragette, but suddenly it's her... she's single in her 30s, and she's got a voice, and that's interesting to portray."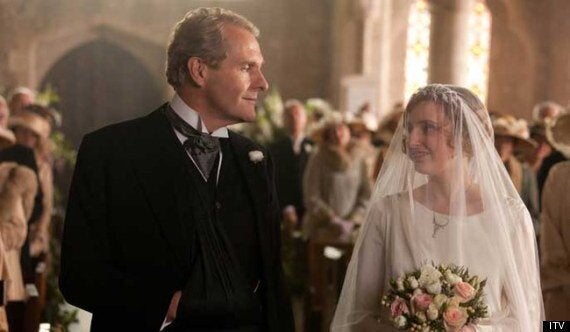 Lady Edith was engaged to be married to Anthony Strallan, but that didn't end well
The last series saw the abrupt, tragic departures of characters Matthew Crawley and Lady Sybil, toppled by a car crash and childbirth respectively, and Carmichael is impressed how writer Lord Fellowes has incorporated these events into the other characters' decisions...
"Edith's brother-in-law has just been killed in a car crash, having survived World War One," she explains. "Life is scary and short. Yes, he's married (the gentleman at dinner) but he's interested in her - that's different from any other men in Edith's life."
This series of 'Downton Abbey' brings the story into the 1920s, when the class distinctions like those at the big house were becoming less blurred, and all sorts of new individuals, including Downton's first black character, were able to come into their own.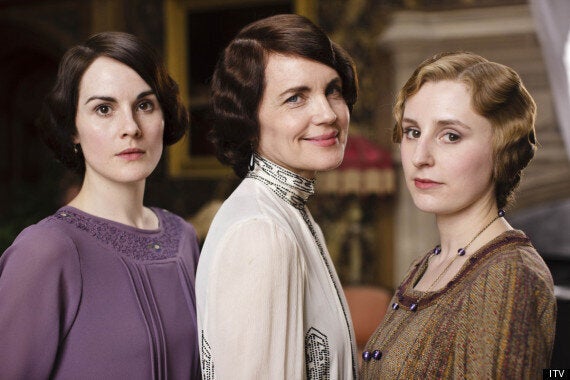 Lady Edith was always the least glamorous of the Crawley girls, but that's about to change
"If you look at London changing, with the Bloomsbury group, writers, even our costumes are another layer, a way of telling that story," says Carmichael, who looks particularly glamorous for her evening out in the city.
"Even the dress has a big split. There's no way she'd wear that dress at Downton.
"The thing I loved about playing Edith from the beginning, is as much as you could say she was insecure or unconfident, there is the confidence of being a lady, of having that power, and it's interesting to see her entering this different world where that matters less, having to find that confidence in herself."
Laura Carmichael looks years younger in the flesh than she does on screen, something she puts down to the clothes of the time...
"Everyone in real life looks younger. There's something about period drama, wearing clothes your great grand mother might have worn that ages you. If you were wearing it today, you'd have to be incredibly cool... or your grandmother."
Downton Abbey will return to our screens for Series 4 on Sunday 22 September at 9pm on ITV .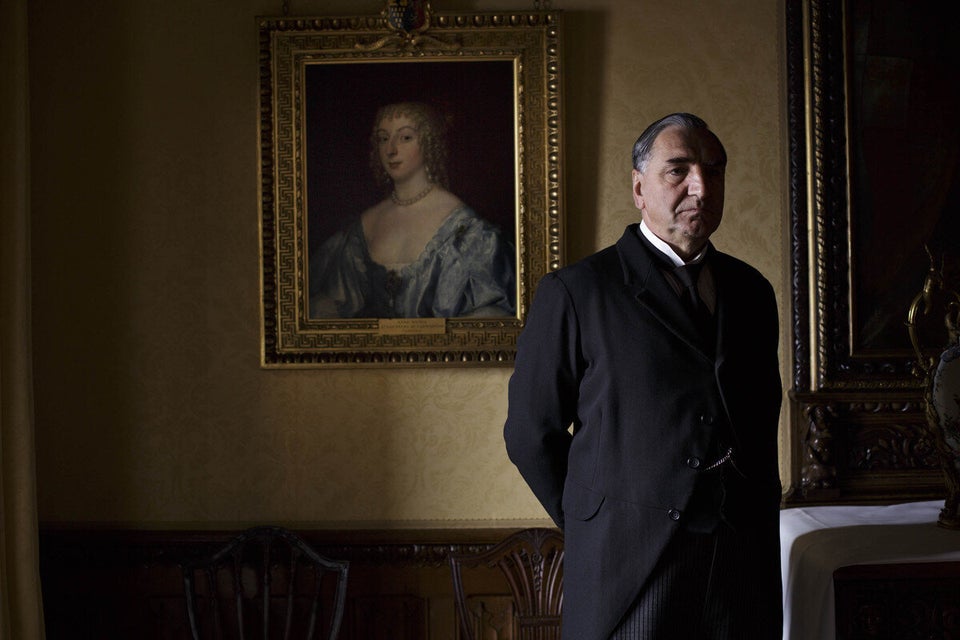 Downton Abbey series 4