A small Scottish town is frantically praying life doesn't imitate art after its name was used for a drug-addled, hippie-hosting district in GTA 5.
A councillor in the Border town of Hawick told the BBC he was "absolutely disgusted" at the move which he fears could ruin the reputation of the town.
David Paterson said: "Why did they pick on Hawick?"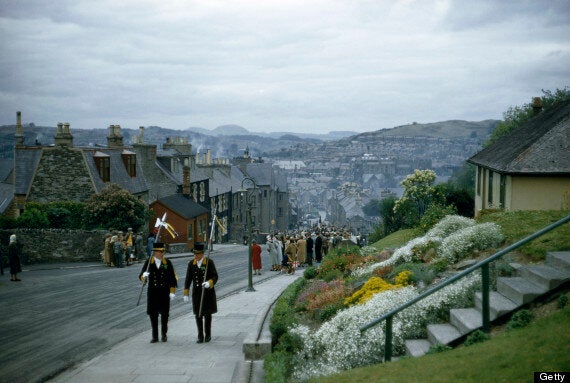 Grand Theft Auto V....illage?
"It is a lovely town. It is perceptions, it is how people will perceive the town.
"They might perceive Hawick in a bad light and Hawick is a lovely place - a lot of people are very, very proud of Hawick."
Far from being known for drugs, sex and violence, Hawich is best known for its 'Common Riding, a celebration of the victory of local youngsters over an English raiding party all the way back in 1514.
Desoirte being set in fictional sunnier climes on the other side of the Atlantic, the GTA games are mostly developed in Scotland, suggesting the choice of name could be more than coincidental.
GTA V was released on Tuesday to pretty much unanimous rave reviews - except in Hawick.
Popular in the Community