Mel B has unveiled the video for her first solo single in eight years and she's definitely trying to grab our attention.
The single 'For Once In My Life' sounds like any other generic dancey pop song, but in the video Mel is seen locking lips with... herself.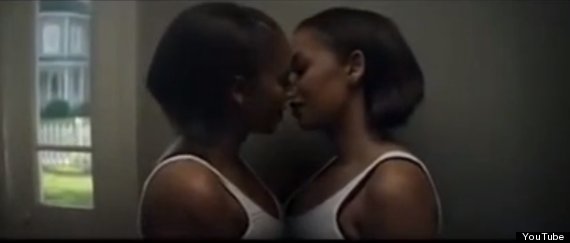 Mel B kisses Mel B
The former Spice Girl constantly changes her image throughout the video, starting off as an office worker and stripping down to her undies before reappearing in shot wearing gold hotpants for a party in the street. And so it goes on.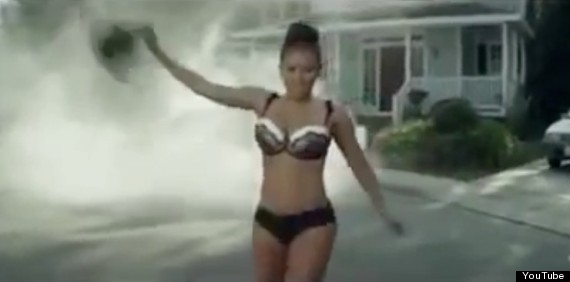 The 'America's Got Talent' recently announced she had recorded "hot new singles" and hinted at a possible collaboration with fellow Spice Girl Geri Halliwell.
"I just recorded three hot, hot new singles," she said. "I've been recording on and off all year - the same as Geri.
"I don't know if we will collaborate but we're having dinner on Saturday night so we are going to be talking about that."
And this week Scary also revealed she's snogged all of her former bandmates and hinted she may have even gone further during a very sweary interview with US shock jock Howard Stern.
Anyone would think she's got a single to promote...
LIKE US ON FACEBOOK | FOLLOW US ON TWITTER