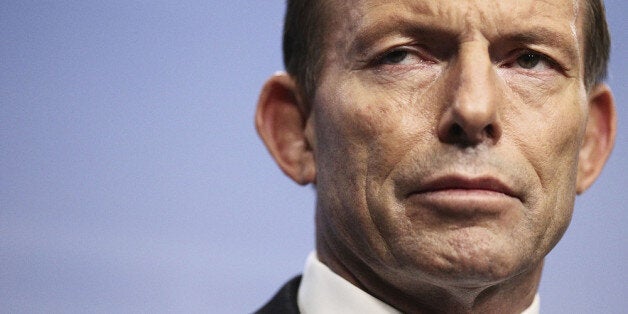 Tony Abbott, who once famously said that climate change is "crap," has abolished Australia's Climate Commission.
The Australian prime minister has been branded a "climate criminal" after he sensationally pushed ahead with his plan to scrap government bodies associated with Labor's carbon pricing scheme and climate change policy.
The commission was set up by former prime minister Julia Gillard in February 2011 as an independent body "to provide reliable and authoritative" information on climate change.
Speaking in Melbourne, Professor Flannery said: "I believe Australians have a right to know, a right to authoritative, independent and accurate information on climate change.
But the Coalition Government also wants to dump the Climate Change Authority, which was set up in 2012 to provide independent advice to the government on the carbon price and emissions reductions targets.
Environment Minister Greg Hunt yesterday instructed his department to begin drafting repeal legislation to abolish the authority.
The Labor leadership contender Anthony Albanese said in a speech on Thursday the move to scrap the commission was "shameful".
Australia's Green party leader Christine Milne said issuing instructions to close the authority was irresponsible in the face of dangerous climate change, The Age reported.
Branding Abbott a "climate criminal" for dismantling the bodies she said "in the context of global warming this action is a crime against humanity."
"In one swoop, [Abbott] has demonstrated his contempt for climate science and for the health and wellbeing of future generations.
"Prime minister Abbott has distinguished himself as one of the only leaders of a western democracy to deny the severity of global warming and to actively undermine infrastructure which is bringing down emissions," Senator Milne said.
"Future generations will look back on this day and remember it as the day Tony Abbott condemned them and their peers to climate chaos."
The Government has also announced it is preparing legislation to scrap the Clean Energy Finance Corporation (CEFC).
Related