The Premier League kicked into life with 29 goals in 10 games for what was easily the most entertaining weekend of the season so far.
Here are five talking points from the weekend's football...
OSCAR WINNER MASKS POOR PERFORMANCE
José Mourinho was unconvincing when he explained why Juan Mata was excluded from Chelsea's 18 for their 2-0 win over Fulham. Equally unconvincing was his preferred No.10, Oscar, whose opener ironically came after a dire few minutes on the right wing.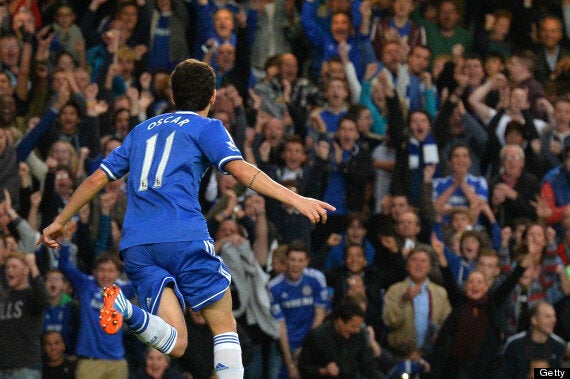 Oscar was off form but on target for Chelsea
Chelsea actually improved when Eden Hazard played off Samuel Eto'o on an evening when result took precedence over performance, as Mourinho stressed afterwards. Mata has the chance to regain his berth at Swindon, but could be forgiven for wondering what more a two-time player of the year has to prove.
CHELSEA'S BEST STRIKER THRIVES... FOR EVERTON
Samuel Eto'o's Chelsea career is still in its infancy but his anonymous showing versus Fulham was ill-timed given Romelu Lukaku's impact for Everton at West Ham.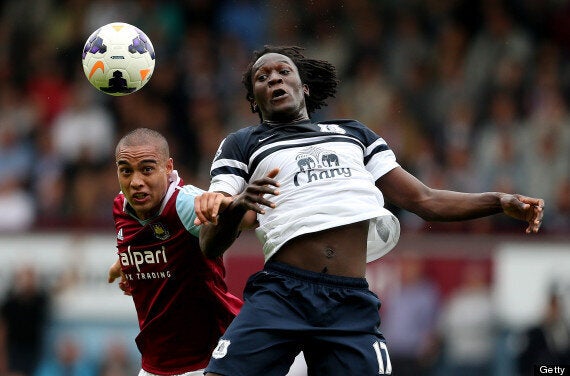 Heady heights: Lukaku scored on his Everton debut
The Belgian galvanised his new teammates on his debut and though Leighton Baines' set-pieces hogged the headlines Lukaku's header was the kind of commitment Mourinho's three strikers lack. Fernando Torres had a header saved against Fulham during a cameo appearance but was as harmless as the Blues' opponents.
RODGERS' EXCUSE INEXCUSABLE
"It was really what we had available," Brendan Rodgers replied when asked about Liverpool's four centre-halves in defence. That's not exactly true when Andre Wisdom, an available right-back, was overlooked in favour of centre-back Kolo Touré and fellow full-back Martin Kelly, "still trying to work up his fitness", was included on the substitutes' bench. Liverpool "have to keep an eye on José Enrique's knees", but he has started 20 of the last 21 matches.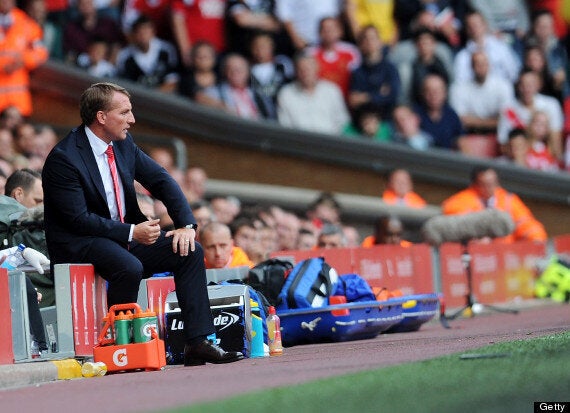 Brendan: down and out against the Saints
Not only did Rodgers' selection give Liverpool a lumbering look about their defence but it deprived them of two attacking threats on the flanks. Southampton deserved their victory.
FLAMINI MORE IMPORTANT THAN ÖZIL?
Mesut Özil had a hand in all three Arsenal goals in their 3-1 win against Stoke but Mathieu Flamini rightly received the man of the match award.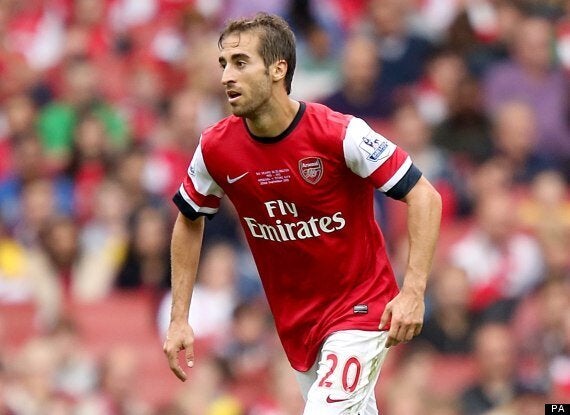 Flamini has impressed in his second spell at Arsenal
Arsène Wenger had to add some steel to his midfield and though Flamini was a signing beyond parody he has so far been effective. Experienced and prudent on the ball, the Frenchman is aware of his own limitations and selflessly allows his more talented teammates to effect proceedings. Tougher tasks lie ahead but Wenger's miserliness is justified on this occasion.
WATERSHED MOMENT FOR HOLLOWAY
"I can't see a positive thing. We were awful, so I am very disappointed."
Neil Warnock's heir is cottoning on. Last week he said his opinion "doesn't count", and on Sunday Ian Holloway did not have a single complaint about Crystal Palace's surrender to Swansea.