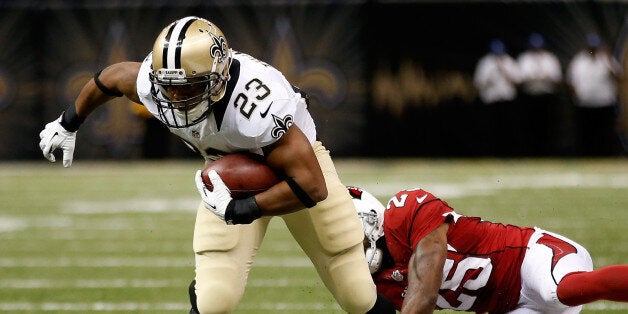 Arizona Cardinals' defensive player Rashad Johnson had to have the top of his left middle finger re-attached after it was severed in their NFL loss to the New Orleans Saints.
Johnson's finger somehow came off during a tackle and, after removing his glove, the safety found the missing section inside of it.
Johnson is being monitored for signs of infection after his finger was surgically reattached, say the Washington Post.