Adam Morgan showcased the precision of Luis Suárez with a magnificent 45-yard lob in Liverpool Under-21s' 2-0 victory over their Manchester City counterparts.
Morgan, 19, spotted Ian Lawlor off his line from 45 yards and lofted a perfect strike over the City goalkeeper's head inside 25 minutes.
It was a goal reminiscent of Suárez's exquisite effort he flighted over John Ruddy two seasons ago during his hat-trick display at Norwich.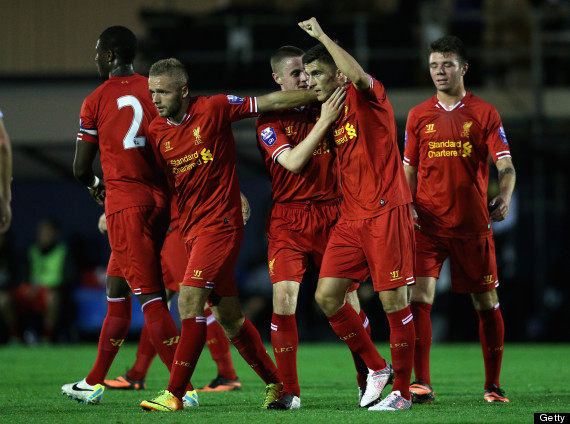 Morgan impressed during Liverpool's 2011 Youth Cup run
Morgan, who burst onto the scene in the 2011 Youth Cup, scored two during the Reds' 2-3 loss to eventual tournament winners Manchester United in an enthralling quarter-final at Anfield.
The Liverpudlian was loaned out to Rotheram United in January but made just two appearances.