If Cheryl Cole's GIANT bum tattoo hadn't already proved how much she loves roses, on Monday night she matched her dress to her controversial inking as she supported her pal Kimberley Walsh at the launch of her autobiography, A Whole Lot Of History.
The former Girls Aloud star dazzled in a gorgeous rose-design frock, as she raised a toast to her old bandmate at a special bash held at the ME London hotel.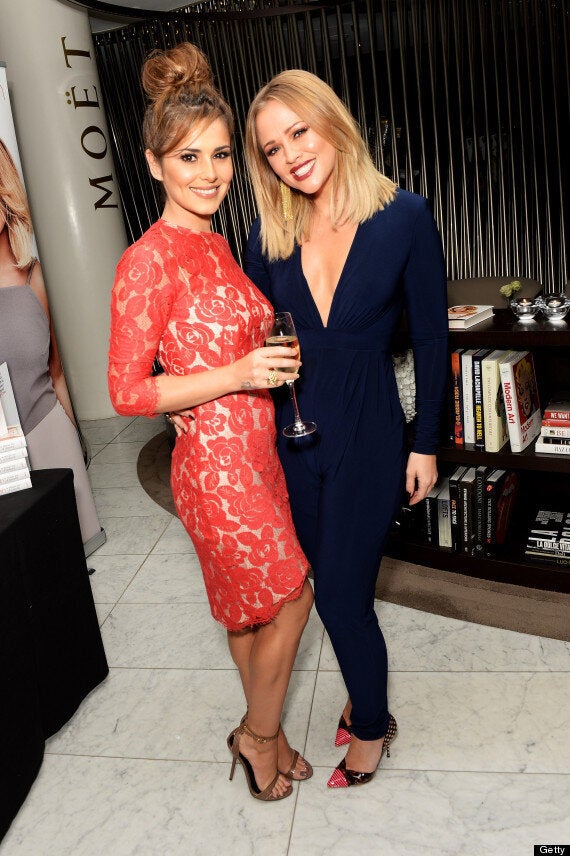 Cheryl Cole and Kimberley Walsh
The design covers the whole of her lower back and bum, and it was reported she shelled out over £12,000 and endured over 35 hours of pain to have it done.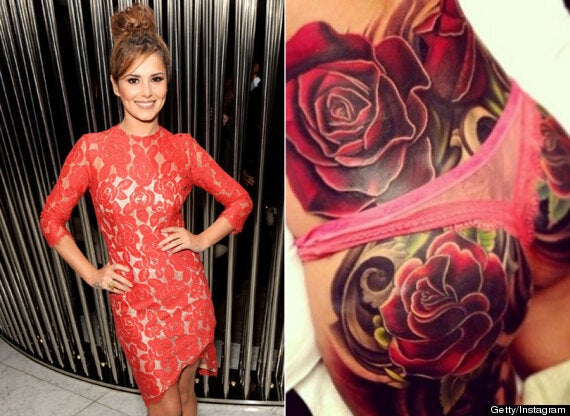 Cheryl unveiled her controversial inking last month
Meanwhile, Kimberley was also looking stunning at her party, taking the plunge in a navy blue jumpsuit.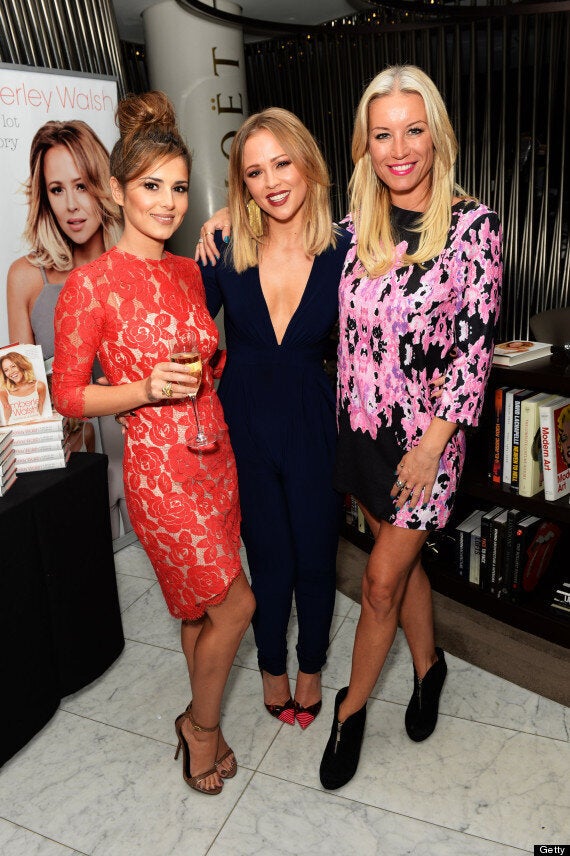 Denise Van Outen joined Cheryl and Kimberley at the launch
"That's not to say I don't care about them or respect them," she explained. "They're just very different from me and I don't always understand where they're coming from."
Talking about the band's greatest hits reunion tour earlier this year, Kimberley added that things had turned frosty between Nadine and the rest of the group.
"By the time we got to the actual shows, some of the old problems and niggles we had with Nadine started bubbling to the surface again too," she said.
"Nothing had really changed. There was a definite change in her, which became more evident each time she came back from LA. In the end, I felt like there was no common ground between us."
'A Whole Lot Of History' by Kimberley Walsh, published by Hachette on September 26, priced £20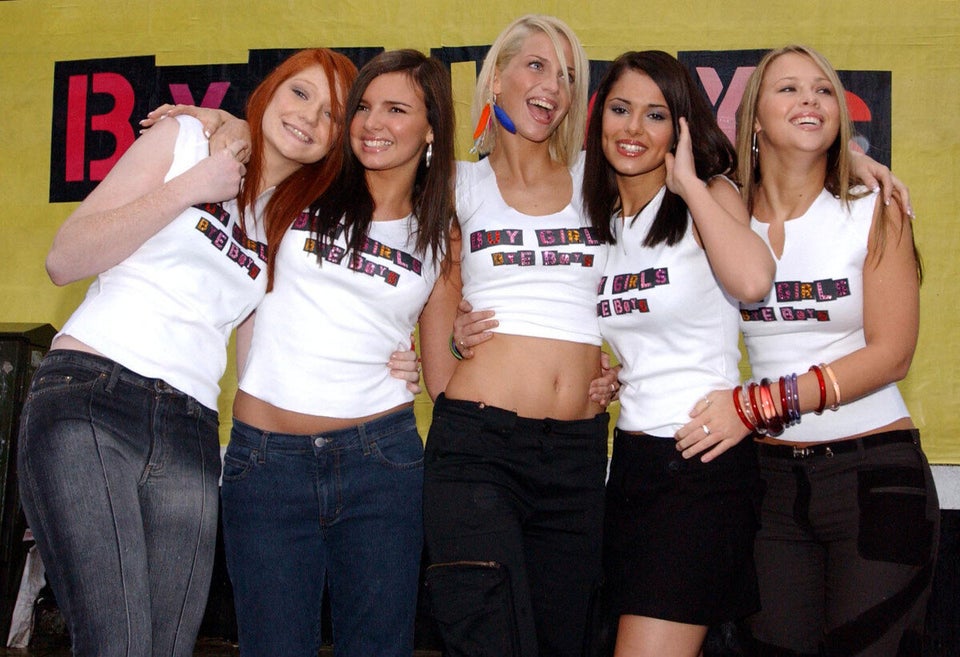 Girls Aloud Through The Years