Spend $350 on some wood, a couple of car rims and some old furniture and lo and behold - you have what it took Christopher Nolan $160 million to create.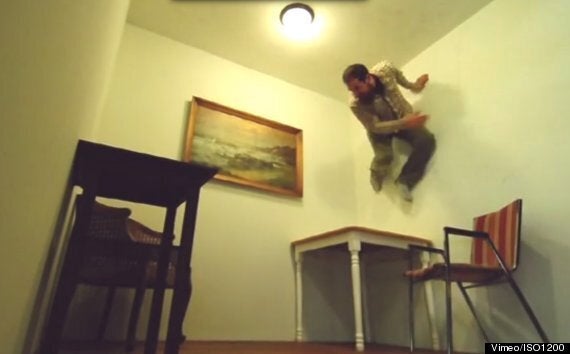 He says of his project: "We built this set and tore it down for $350 in 1week. It was for a work project. It was a blast, we literally made it up as we built it.
"Practically everything was borrowed, the car rims, the casters, the furniture, the 5d, batteries, inverter, the fork lifts.
Not as sophisticated ass the Hollywood blockbuster perhaps but it certainly has a lot more charm...