A British woman who has allegedly been involved in terrorism "many times before" was among the militants who laid siege to a Kenyan mall, the country's foreign minister has claimed.
Investigators are trying to identify the body of a white woman found among the Islamic militants killed as troops stormed the complex.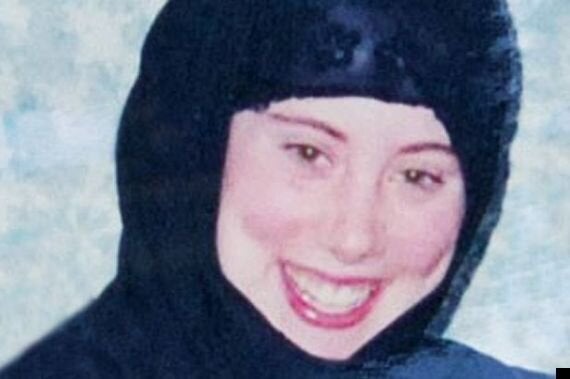 Lewthwaite grew up in Buckinghamshire
Amina Mohamed said the extremist acted alongside "two or three" Americans as security forces began a fourth day of fighting at the shopping centre where at least six Britons are believed to have died.
The revelation will fuel speculation that British terror suspect Samantha Lewthwaite, who was married to the July 7 bomber Jermaine Lindsay, was involved in the atrocity which has claimed more than 60 lives.
The fugitive mum-of-three , dubbed the "White Widow", is known to be in East Africa and is wanted by Kenyan police over alleged links to a terrorist cell that planned to bomb the country's coast.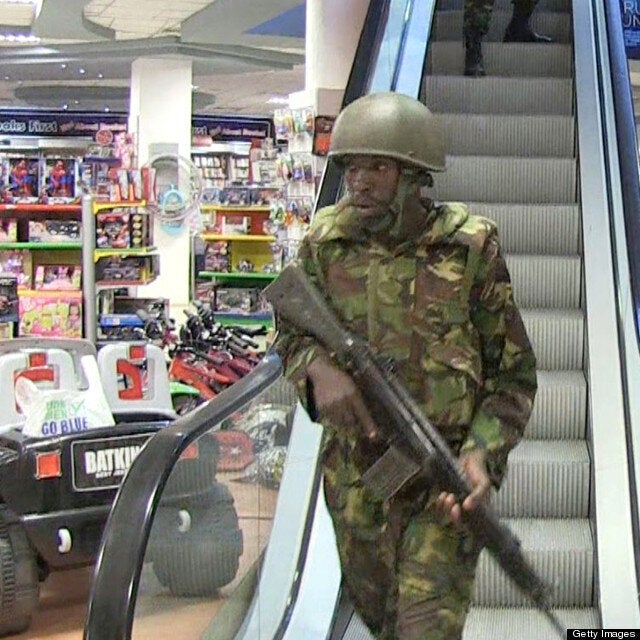 Kenyan officials say forces are 'in control' of the shopping mall
In March last year officials said she had fled to Somalia and that officers were hunting a woman who used several identities, including hers.
The Kenyan authorities previously claimed all the militants involved in the Nairobi mall attack were men but Ms Mohamed contradicted that statement during a US television interview today.
"From the information that we have, two or three Americans (were involved) and I think, so far, I have heard of one Brit... a woman ... and I think she has done this many times before," she told the PBS NewsHour programme.
The alleged US militants are believed to have been around 18 or 19, of Somali or Arab origin and lived in "Minnesota and one other place", she said.
Responsibility for the attack as been claimed by al-Shabab - an Islamist group based in neighbouring Somalia with links to al Qaida.
Ms Mohamed said countries fighting these terrorists must "up their game" in the wake of the massacre, adding: "I think this new attack tells us that we did not do enough."
The Kenyan government needs to work "much more with the US and the UK because both the victims and the perpetrators came from Kenya, the United Kingdom and the United States", she said.
The foreign minister's call to arms came as horror stories began to emerge following the carnage at the upmarket Westgate mall.
Louis Bawa, the father of eight-year-old Jennah, told of the "heart stopping" moment he learned his British daughter and Kenyan-born wife Zahira had died at the hands of "animals" who used "religion as an excuse to kill people".
Mr Bawa, chief executive of a marketing company, told The Daily Telegraph: "The last time I spoke to them was on Friday evening, I didn't get a chance to catch up with them on Saturday morning. They were going to Westgate to do what they always did, grocery shopping. This time they didn't come home.
"I think our last conversation was about just normal things, school fees, something like that, I can't remember. I don't know exactly what happened but it looks to me that they were gunned down ... they were just shot."
He added: "At first I was convinced that they would be OK. I had hope. Then on Sunday night there was a team that went in to bring out some bodies and they took photographs of other bodies.
"We all had to look at these pictures - something I would never want anyone to have to do - and identify them. That was how I knew. My heart just stopped, that was the last news in the world I wanted to hear. It's like nothing else, I can't fathom it, even now."
Mr Bawa said he spoke to his daughter last week and promised to buy her a present if she did well in her exams. He recalled how she had asked for a pony and encouraged him to start saving because she planned to work hard.
Also thought to be among the British victims was Ross Langdon, 33, an architect with dual British and Australian nationality who was shot with his pregnant girlfriend Elif Yavuz, a Dutchwoman educated at Harvard.
Prime Minister David Cameron said it appeared at least six Britons had died as he returned from a Balmoral break with the Queen to chair a meeting of the emergency Cobra committee in Whitehall last night.
But Defence Secretary Philip Hammond warned the death toll could be even higher. "It is possible we will discover further British nationals once the building is fully secure," he said.
Kenyan police claimed officers had regained control of the beleaguered mall by 10pm. But another explosion and more gunfire were reportedly heard coming from the shopping centre at around 6.30am today.
Authorities have confirmed the deaths of 62 civilians. Another 65 people have been hospitalised for treatment. Eleven soldiers from the Kenyan Defence Force (KDF) were also wounded in the fighting.
The crisis began on Saturday when 10 to 15 al-Shabab extremists stormed the mall, throwing grenades and firing on terrified shoppers.
The terrorists roamed through the complex reportedly seeking to separate Muslims - who were allowed to leave - from non-Muslims, who were killed or taken hostage.