Company / employer: Cirkle PR
Apprenticeship / training:Public Relations
Twitter (optional): @jesslouisekirby
1. What's a typical day like for you?
A typical day doesn't exist in my life as a PR apprentice. Every day is completely different and I am always learning new things. From writing press releases, to helping to organise events or even managing client Facebook pages – everything is contrasting and equally interesting.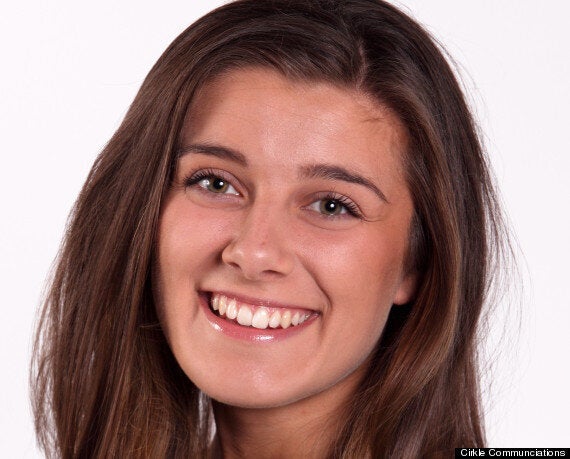 2. What has been the most memorable day of your Apprenticeship so far?So far, the most memorable day of my Apprenticeship was attending the Regional Finals of the National Apprenticeship Awards and being announced as the Higher Apprentice of the Year for the Thames Valley region. It was a really proud moment for me especially to be there with my mentor and family.
3. Why did you decide to become an apprentice?
I didn't proactively look for my Apprenticeship but it found me and it's a lucky job it did. I was working in a restaurant after completing my A levels and my proactivity was noticed by a customer who turned out to be the Chairman of Cirkle, a multi award-winning PR agency. I was offered an interview for the role and had 24 hours to research PR, Cirkle and Apprenticeships! Without that chance meeting, I would probably still be working in that restaurant.
4. What are the best things about being an apprentice?
Being an apprentice has been a great experience, I have been given opportunities that would not have been possible at university. I have helped to organise events for global clients, gain coverage in national newspapers and even feature as myself on Cosmopolitan's website! Also having worked as an apprentice for a year within my agency, my responsibility has gradually increased to the point where I now feel that I am not having to ask as many questions and can take the lead on my tasks confidently.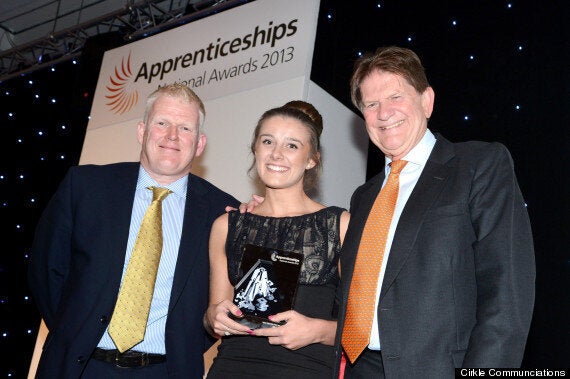 5. What are the best things about working in the industry you work in?
PR is a dynamic, constantly evolving industry and being part of it means there is never a dull part of my day. PR is something that I would never have volunteered myself for upon leaving school and yet it is an industry that absolutely fascinates me. As technology and society develops, the PR industry is having to adapt which means I need to be on my toes and ready to learn new skills when necessary.
6. What's the most surprising thing you've learnt during your Apprenticeship?
That if you want something then you have to go after it. My confidence levels have improved greatly and after telephoning many journalists, I know that if you want something to be featured in a magazine you've got to really fight for it and I have taken that away as a motto for me throughout my career.
7. What would you say to someone thinking about applying for an Apprenticeship?
Don't hesitate. Before starting my Apprenticeship, I was slightly unsure due to not knowing what PR was, but I took that risk and it was without a doubt the best decision I've ever made. I have gained a year's experience in an industry that I knew nothing about, but now want to gain a career in.
8. What do you think are the biggest myths about Apprenticeships?
I believe people think that Apprenticeships are for students who couldn't get into university due to either intelligence or finance which is simply not the case. I chose to do an Apprenticeship to enable myself to gain on the job training whilst earning a salary.
9. What do you expect to be doing in ten years' time?
In 10 years' time I will be 30 and I aim to be soaring in the PR industry with some hard work and determination. I have set myself the target of getting into the PR Week 29 under 29 which recognises young talent in the PR industry – so I've certainly got my work cut out!
10. Are you happy you chose an Apprenticeship instead of considering university?
I could not be happier within my Apprenticeship; working at Cirkle for the past year has been brilliant and my best education experience to date. By not going to university, I have gained access into an industry which is highly competitive without spending three years accumulating debt.
11. What advice would you give someone leaving school or college now?
Look into the alternatives to university. Apprenticeships are the perfect way to get yourself into your desired industry without a degree. Check out www.apprenticeships.org.uk for tonnes of info and some great tips and advice. Why bother spending three years on a degree learning from a textbook and in lectures when you could be experiencing it first hand in the working environment.