But latest theory as to the mysterious identity of the East End killer is… that he didn't exist at all.
That's a proposal of former Bedfordshire murder squad detective Trevor Marriot.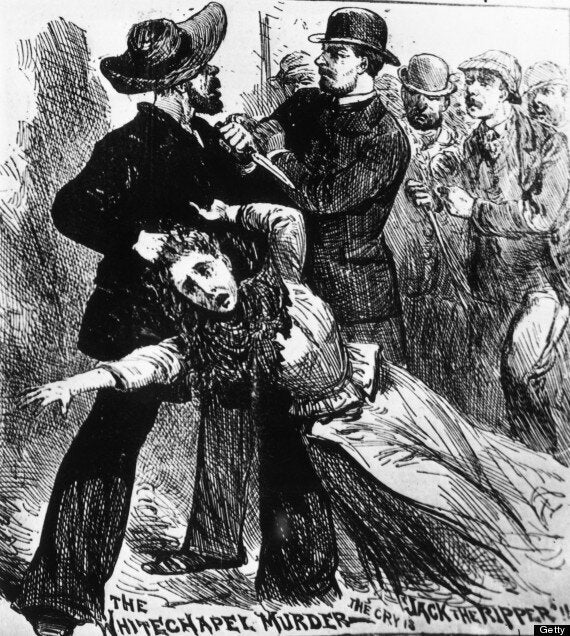 A (fanciful) engraving of Jack the Ripper being apprehended by police
Marriot, who has been conducting an 11-year cold case review of the killings, believes the legend of "Jack" came to be after a "drunken" journalist wrote a forged letter to Scotland Yard in order to secure himself a scoop.
Bulling, Marriot says, worked for a London-based news agency and was paid to supply crime stories to newspapers.
"The handwriting on both has many similar characteristics and is strikingly similar to the handwriting of Bulling which Bulling wrote in the normal course of his daily press work in 1888," Marriot writes on his official website.
As for the five murders attributed to the Ripper, Marriot believes at least some of them were committed by a German merchant seaman called Carl Feigenbaum.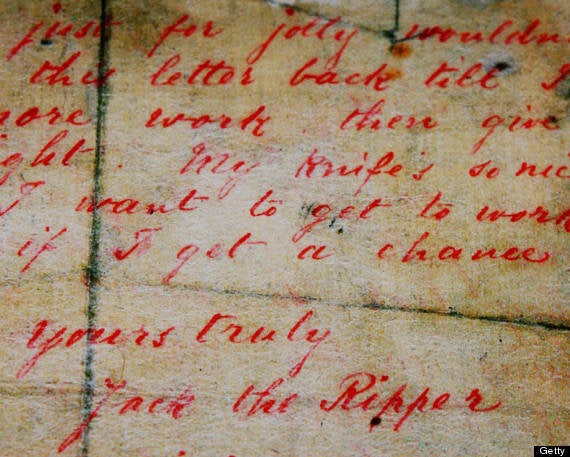 A letter allegedly written by Jack the Ripper and sent to a London news agency in September 1888
He was a suspect at the time of the murders and reportedly told his lawyer that he had a "desire to kill and mutilate every woman who falls in my way." He was later convicted of killing his landlady in Manhattan, and died in the electric chair in New York's Sing Sing prison.
Last weekend, amid the 125-year anniversary of the grisly "Ripper" crimes, Marriot claimed to have discovered 17 unsolved "Ripper-esque" murders committed in Britain, Germany and America, between 1863 and 1894 – of which some, but not all, he believes can be attributed to Feigenbaum.
The "Ripper" victims were all prostitutes, murdered and mutilated in the foggy alleyways of Whitechapel. By the surgical nature of the wounds, the killer was assumed by some to have surgical knowledge.
A myriad of further theories abound and hundreds of individuals have been named as suspects – including the wife of Royal gynaecologist Sir John Williams - who was later considered a suspect himself.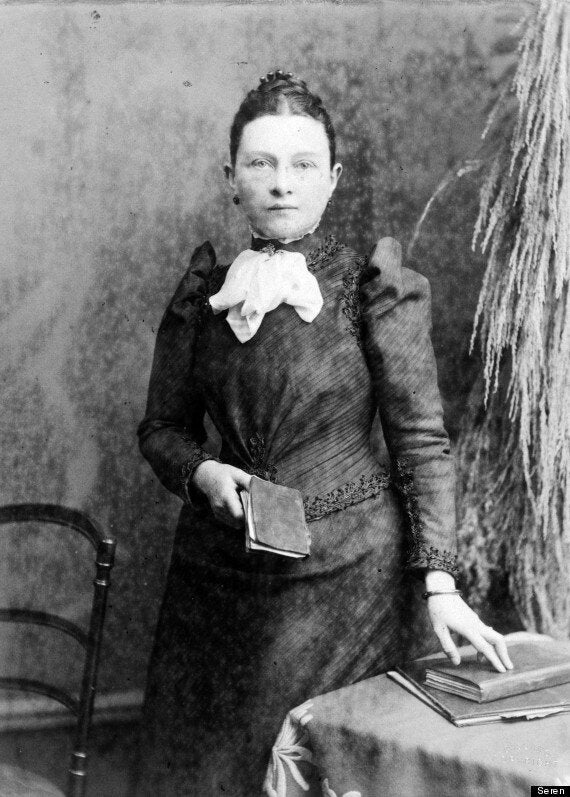 Lizzie Williams named as a suspect in John Morris's book Jack The Ripper: The Hand Of A Woman
Yet this theory was challenged more recently by the claims of a Uruguayan mathematician, who says the killer was male and a left-handed surgeon from Essex.
In a paper entitled Travelling Through Time To Trap Jack The Ripper, he claims Appleford was left-handed, like the killer, who cut the throats of his victims from right to left.
He says his conclusions come from analysis of the doctor's handwriting.