The next iPad might have just been launched - if a blogger is to be believed.
Sonny Dickson has won coverage from around the tech world for his exclusive pictures of what appears to be a 'Space Grey' iPad 5.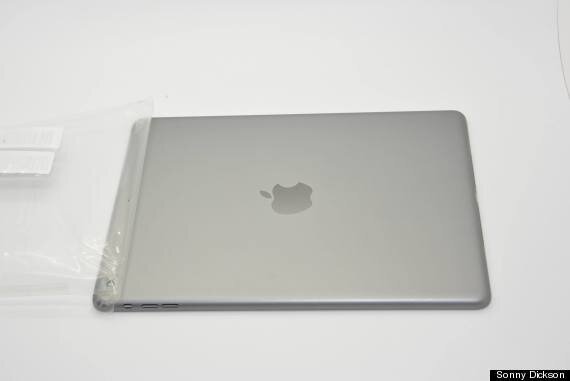 The new device appears to have a flatter, thinner design than the current iPad - more similar to the current iPad Mini.
The colour matches with leaks of the new iPad Mini, which have already hit the internet.
It seems likely that the Space Grey iPad would have a black face, and the Silver iPad would have a white face.