Gerard Piqué labelled Real Madrid's win at Elche a "comedy" after Cristiano Ronaldo converted a controversial last-minute penalty.
The Barcelona defender aired his dismay at the result following referee César Muñiz's decision to give Madrid a 96th minute penalty with the scoreline at 1-1.
Madrid defender Pepe appeared to tug Carlos Sánchez's shirt but Muñiz awarded the Portuguese a penalty. Sánchez was sent off after the final whistle for remonstrating with Muñiz.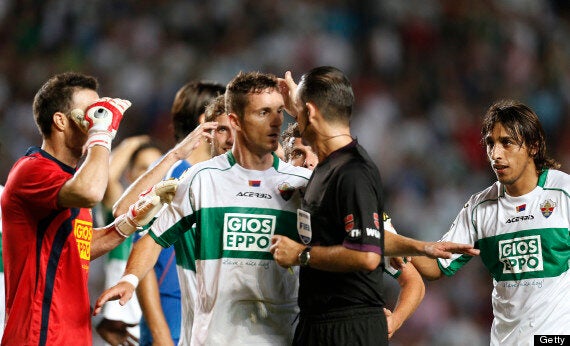 Elche players remonstrate with Muñiz after his decision
Piqué tweeted: "Watching a comedy on Canal + Liga," referring to the Spanish television station which broadcast Madrid's match.
The Catalan's post has been retweeted by over 49,000 users on the social networking site, at the time of writing.
Amusingly, Madrid defender Alvaro Arbeloa tweeted a picture of him with teammates after the game with the caption: "It's nice to see some people swapping the theatre for a bit of cinema."
Ronaldo's winner was his second having earlier struck a free-kick, as Madrid remain two points behind Barcelona.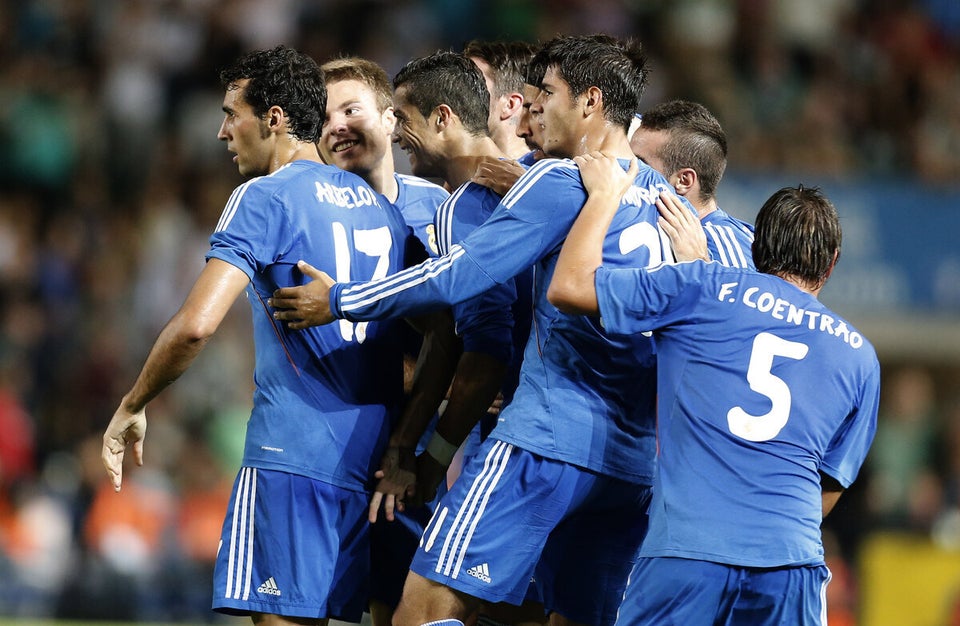 Elche 1-2 Real Madrid
Popular in the Community