'Great British Bake-Off' contestants have been on the receiving end of a Twitter backlash, after viewers became tired of their tears on Tuesday night's episode.
Both Glenn and Howard were both seen crying over their burnt buns, with fans accusing the show of trying to ramp up the emotions, more usually seen on shows like 'The X Factor'.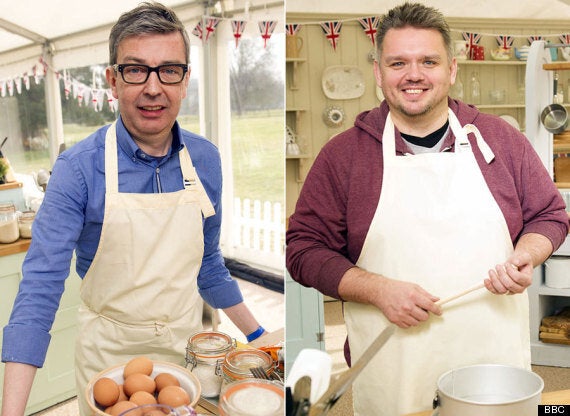 Bake Off's Howard and Glenn
One user tweeted: "B***** hell great British bake off is turning into X Factor with all these sob stories."
Another wrote: "I'm of the opinion that the Bake Off dreck is possibly worse than the dreaded X Factor."
"Why do people on the Great British Bake Off cry? You're crying over cakes and bread - sort it out," another added.
"I feel terrible – it should have been me. So now I have to do it. I have to carry on and do well," he sobbed.
Howard struggled to contain his emotions in a post-exit interview, saying as he tried to hold back tears: "It's been an absolutely fantastic experience and there are people in there who I have been very, very close to... they are such fantastic bakers and I am dead chuffed that I was there with them."
The final six left battling it out to become Britain's Master Baker will next week face the challenges of suet and pastry.
'The Great British Bake Off' continues next Tuesday at 8pm on BBC Two.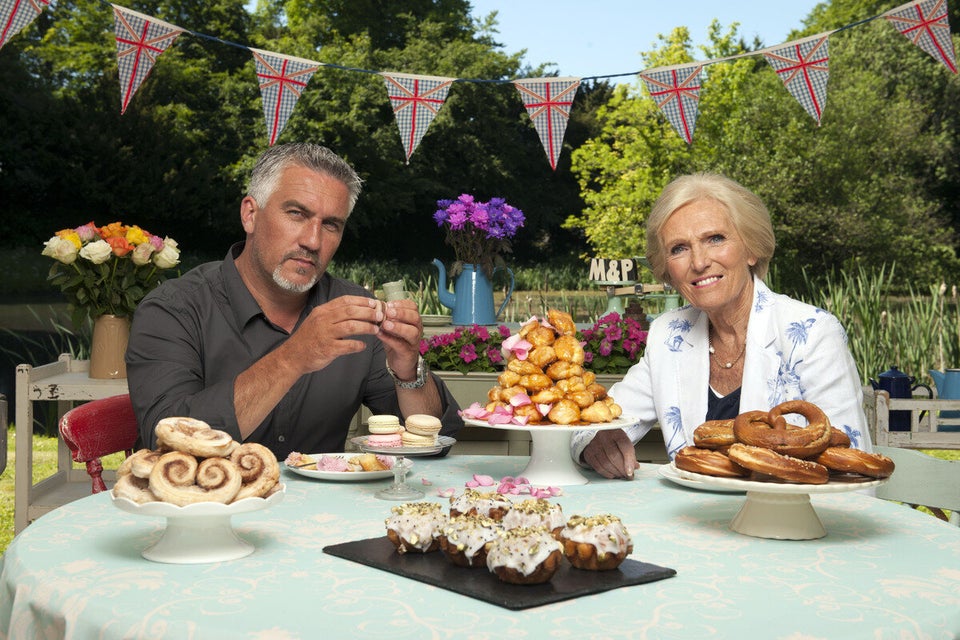 The Great British Bake Off Series 4
Related