The Galaxy Note 3 is Samsung's latest 5.7-inch smartphone-tablet hybrid, with a built-in S-Pen stylus. It starts at around £600 off-contract.
5.7-inch 1920x1080 screen
Faux-leather back
LTE/4G
Snapdragon Quad-core 2.3 GHz Krait 400
3GB of RAM
13-megapixel rear camera
32/64GB internal storage
Android 4.3 Jelly Bean OS
'Air Command' controls pop-up when you use the S-Pen
"In addition to meaningful technological advancements, Samsung GALAXY Note 3 delivers a new premium look and feel. Expanding on the modern Samsung GALAXY design approach, Samsung GALAXY Note 3 adds a soft and textured-touch back cover and delicate stitching."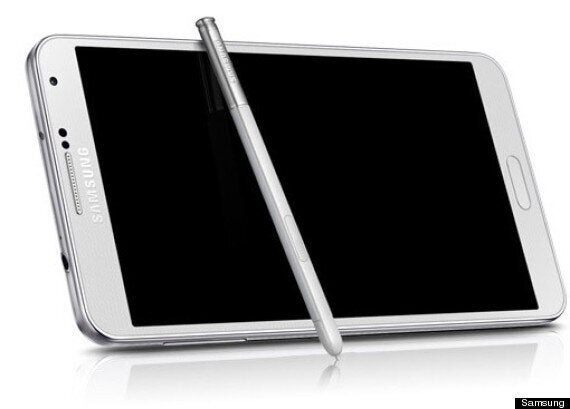 There is a decent chance that you already have an opinion about the Samsung Galaxy Note 3: either you believe that a massive 5.7-inch phone with a stylus is a good idea, or you don't. And for those of you on the fence, it's tempting just to go along with the Steve Jobs position that four inches is enough, or too much, and that if it's got a stylus, you blew it.
But screens have just gotten bigger since the original iPhone - including the screen on the iPhone. And the stylus hasn't gone away in the six years since Jobs' famous pronouncement either. For a variety of things - drawing, writing, scribbling and yes even pointing from time to time - a little stick is still as, or more, useful, than a finger. The reality is that Jobs was wrong. The big-phone-with-pen model isn't objectively dumb. In some cases, it does make sense.
Samsung has tried to make exactly that case for a while, with its Note line of large smartphones and tablets (and included S-Pens). And yet none of these products have quite managed to win the argument. Again not because the idea was bad in principal, but that the result was a bit rough in practice. The phones felt unwieldy, and badly designed. The pen software felt rough and sketchy (pun depressingly intended). The whole execution just felt off.
That's all changed with the Note 3. Which isn't just the best very large phone ever made - it's probably the best phone Samsung has made in a long time too.
In performance alone, the Note 3 is faultless. The new Qualcomm Snapdragon Quad-core 2.3 GHz Krait 400 processor is an absolute beast, and the included 3GB of RAM is very generous. Intense 3D games perform brilliantly, and more mundane trips around the OS feel extremely fast and precise. The screen is also fantastic - it's huge, obviously, at 5.7 inches, but the 1920 x 1080 pixels resolution (that's 386ppi) and sAMOLED tech make it absolutely sing, with deep blacks and vibrant colours.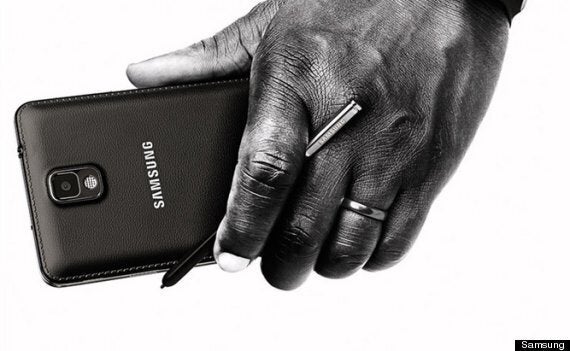 Similarly, the battery on the Note 3 delivers extremely competent performance given the size of the screen and the sheer power of the processor inside. It will give you at least a day on a full charge - not transformative, but better than we expected. The lone downside in terms of hardware is the camera - it's a 13-megapixel snapper with a good range of software features, but the performance is only okay, and not up to scratch with the latest iPhone or Lumia devices.
In design terms, the Note 3 sticks to the Samsung formula closely, with plasticy metal edges, and thin bezels. But in a couple of key ways, it feels like a step up from the S4.
The leather feel back sounds like an awful idea, but it's actually quite tasteful. It gives the device a more pleasant tactile feel without increasing the weight. It's also removable, which is a plus if you want to switch to a Smart Cover. Crucially, the phone also feels like and thin, without the heft of previous Notes, to the point where you really don't notice the size - beyond the fact that it's just objectively useful to have more screen real estate to play with. The S-Pen fits neatly into the bottom of the phone, complete with a near-flush metal tip, and though the 'Multipurpose Jack' at the bottom is weird-looking, it's actually compatible with all mini USB cables.
The software on the Note 3 is a slightly mixed bag. The good news is that the integral elements are spot on. Drawing and note taking has never been better. The S-Pen is more accurate and more impressive than before, and it's the first time we've felt really confident in its potential as a business tool, and as a creative notepad for artists. There is virtually no lag when drawing, and the 'Air Command' tools which pop up when you remove the pen from the holder - which let you take screenshots, search, draw phone numbers or addresses to use in other apps and other useful functions - are solid and handy, and quick to dismiss.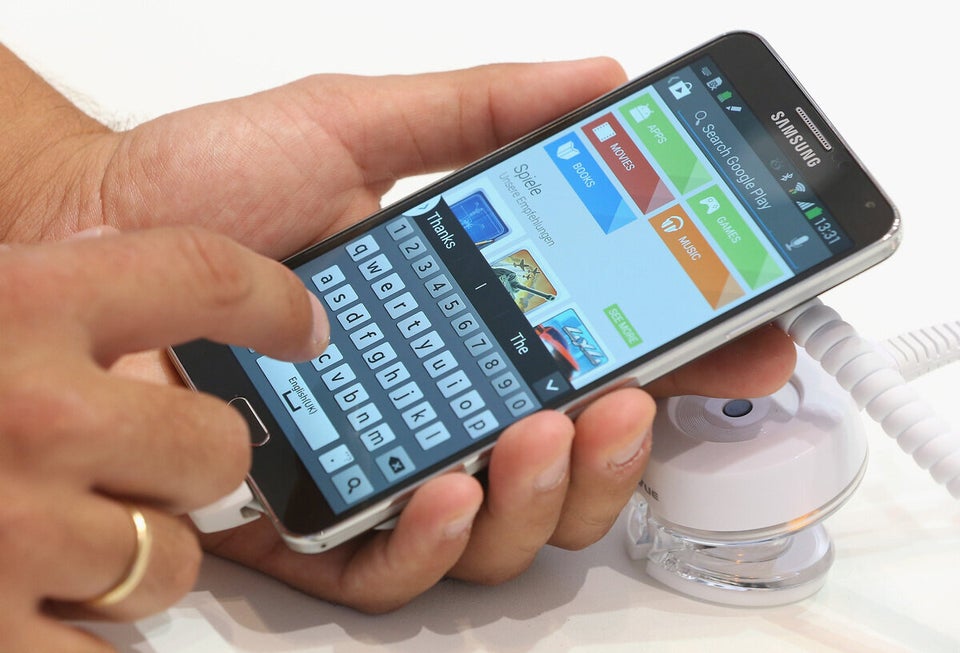 Galaxy Note III
Similarly, some of the key Samsung apps - S-Note and S-Planner in particular - have never been better. They're still not quite Apple-standard in design terms, but they're simple, easy and get out of your way when you're done.
The bad news is that TouchWiz (Samsung's Android skin) still doesn't make the most of the Note 3's screen size. You can still only fit the standard number of apps and widgets on the homescreen, and everything feels a bit big and spaced-out as a result. If you use a launcher replacement app - we recommend Nova Launcher - you can customise your way out of this issue. But that's a step for experts. Samsung should really address this in the next version. There's also still too many junk and bloatware apps, an annoying tendency to jump into the Samsung theme tune when podcasts finish playing, and other niggles.
Overall, however, we have to say that in every important technical, design and hardware respect, the Galaxy Note 3 is far better than we expected.
It's never going to be for everyone - if you prefer a small phone, have tiny pockets, already carry around an iPad anyway or fit into a myriad different use cases you'll look elsewhere. It's also pretty expensive - up there with the highest-end iPhones and Xperias.
For the right user, though, this phone is a dream. The screen is incredible and huge, but doesn't feel as ridiculously big as the Sony Xperia Ultra. The pen is accurate and inspiring to use. The software additions are bearable, or fixable, and the core of the phone feels intelligent and trustworthy.
Unlike the S4, which felt like a decent phone with solutions to problems no one asked, the Note 3 feels like a good idea, brilliantly refined. For that reason it's our favourite Samsung device of the year so far - and possibly the best they've ever made.