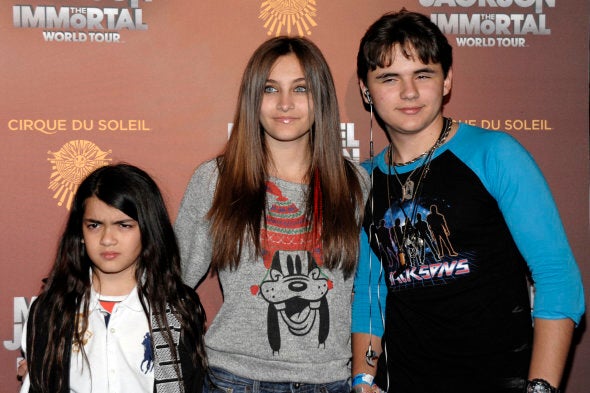 Michael Jackson's lawyer says the late superstar's three children 'deserve' to get £53million each in damages.
Brian Panish is also calling for the dead star's mother Katherine Jackson to be paid £22million for non-economic damages such as the loss of love and comfort.
It was the first time a figure has been put forward during the long running trial of Katherine Jackson versus tour operators AEG Live LLC.
The children – Prince, Paris and Blanket – should be given the substantial payout because they are still young and had a right to share in their father's wealth, Mr Panish argued.
Jackson could have earned more than £650million had he lived longer and not agreed to take part in a comeback tour in 2009, the family's team believe.
A key argument in their claim is that Conrad Murray, the doctor hired to look after the troubled singer, was incompetent and interested only in money. Murray was convicted in 2011 of involuntary manslaughter after giving Jackson an overdose of propofol as he tried to sleep during preparations for his This Is It concerts in London.
Jackson died, aged 50, in 2009. The plaintiffs can speak again and the case, being heard in Los Angeles, is expected to go to the jury Thursday.