Former 'Apprentice' winner Stella English has spoken of how she's coming to terms with being an unemployed single mum since resigning from her job and losing a legal battle with her former boss, Lord Sugar.
Stella lost her claim of constructive dismissal against the businessman after resigning from the £100,000-a-year job that was her prize for winning series six of the BBC1 show in 2010, complaining that she was treated like an 'overpaid lackey'.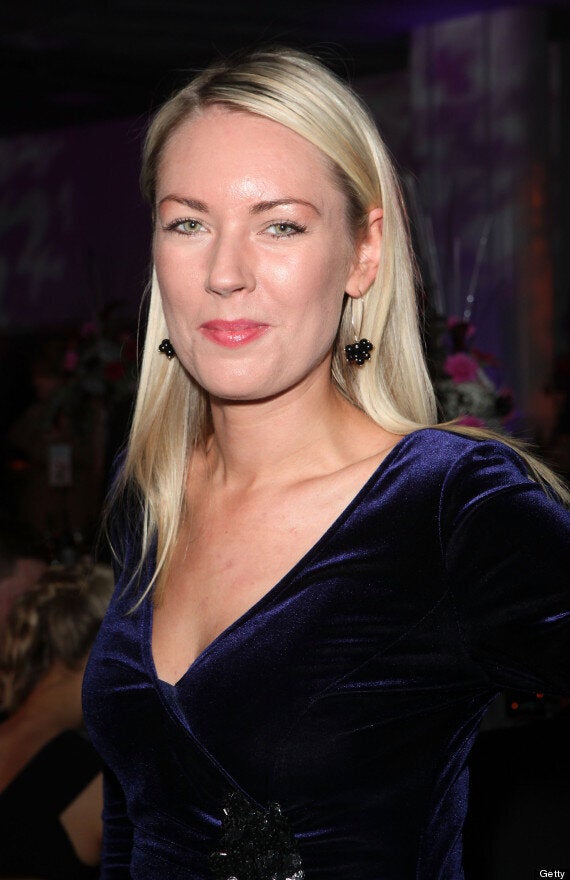 In an interview on Monday's 'Daybreak', the tearful mum-of-two admitted she doesn't regret taking Lord Sugar to court but admitted it has torn her family apart.
"I don't regret going on the show because I won The Apprentice and I'm very proud of that," she said.
"I do regret what I've had to go through and what my family have had to go through and I'm very sad about the repercussions it's had," she added. "But I will never ever say that I regret doing it because that would be to regret who I am and I will stand by it."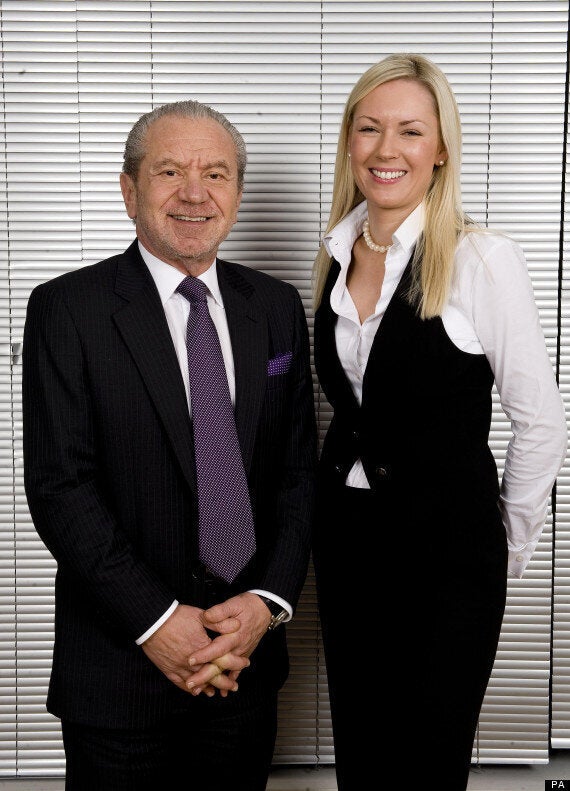 Stella with her former boss, Lord Sugar
And opening up about how life is for Stella and her family now, she tearfully said: "It's horrendous. I've spent the summer on my own with my children.
"My husband has left, he's in pieces at the moment as are my children, and I've been trying to prepare for a legal case with no money.
"I haven't slept for about six weeks… and trying to cope with the fact that I'm now an unemployed single mother. It's a nightmare, it's a living nightmare."
Stella also admitted she was 'relieved' that Lord Sugar lost his case to recoup some of his legal fees.
"I think that would have just been the nail in the coffin [if he had won] because I don't have anything to give, I've got nothing," she said.
"I wouldn't say I was happy, I was relieved, very very relieved, she added. "I felt quite vindicated that the tribunal made a point of saying that it wasn't out of malice.
"I don't know why people are struggling to understand this. I didn't do it to be malicious, I did it because I believe in what I'm saying, I still do."
But despite the court case coming to an end, Stella says there is no chance of getting back with her estranged husband.
"All I care about at the moment is my kids," she said. "I've got two small children there now. Dad is not at home, Mummy is crying they don't know why.
"I think it's just gone too far [to get back together with my husband]. I suppose at the time I needed the support but I've found myself completely alone.
"The only way is up, that's the good news, I don't think it can get much worse. Well please God I hope it doesn't."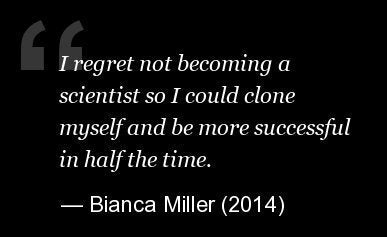 'The Apprentice': Most Memorable Quotes
Popular in the Community