"I'd just befriended him," he tells me. "We hung out in Jakarta together. Three months ago, we sang and played together at the Playboy Jazz Festival, and he sounded and looked great. It's very sad."
This unhappiness aside, it's a wonderful time for Porter, with his first big label record just released, the album 'Liquid Spirit', a creation he calls "40 years in the making".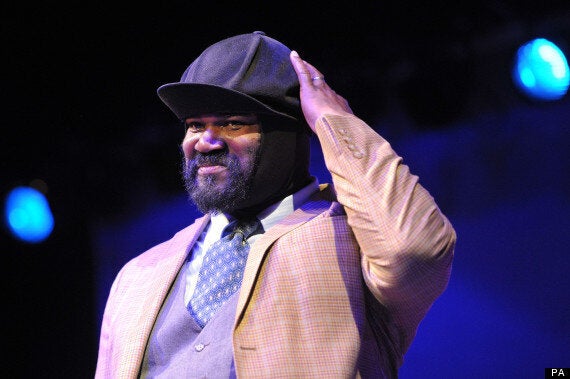 "You have to season yourself, be properly prepared," says Gregory Porter, of his 40-year musical gestation
In his previous life, Porter was an American football player, an actor, a chef, until he played a small gig that a record company executive chanced upon. Why did it take so long? "I was doing theatre, busy working." He laughs. "Like any true love, it took a while. You have to season yourself in a way. Be properly prepared."
Another reason, Porter explains, is the demands of his chosen genre. "There are many songs in jazz that I don't believe you're ready to play when you're young," he reflects. "Protest songs, songs dipping into our history, reflections on ways to love, to understand nature."
Porter was little, though, when he first discovered the sounds of Nat King Cole and his other liquid-voiced heroes.
"I've been called an old soul," he remembers. "I didn't understand the songs when I was five or six, I just knew I loved the sound. The comprehension came later."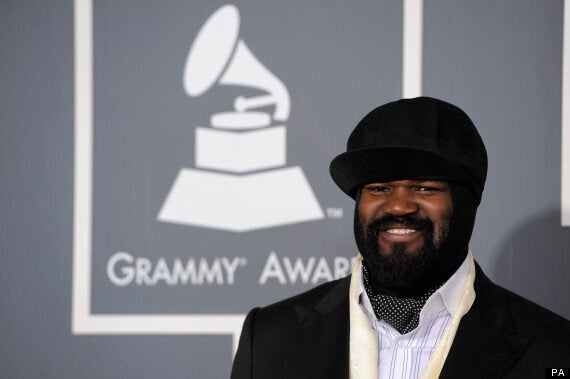 Gregory Porter has already had some big nights out, before being signed to a big label
Despite 'Liquid Spirit' being his first major record company release, he's already sniffed the sweet smell of attention, with an award nomination for each of his first independent label release meaning trips to the Grammys - "just hanging out with my heroes, in the company of Beyonce, all pretty cool" he adds by way of understatement. "The pomp and circumstance of the music industry was overwhelming."
Porter, perhaps because he is an old soul with palpably safe hands, has been left alone to get on with it now he's in the bosom of a major record label. "They said, 'One day we'll maybe come visit you in the record studio.' So I'm not feeling trampled on. Quite the opposite."
Sounds like Porter doesn't mean flying under the radar for a while, which explains why he's in no hurry for jazz to hit the mainstream...
"It comes and it goes. Sometimes it's foreground, sometimes background, but it always stays the course," he says, with audible respect for his chosen sound.
"We don't need it to be too mainstream. We could maybe help it along the way, with better visuals, and easier access to artists, but sometimes jazz likes to run away from the spotlight.
"There are so many different styles under the one umbrella, whether it be wedding reception rejoicing, or the anger of political protest.
"So jazz is going to be whatever it's going to be. You hear jazz and you hear the condition of the world."
'Liquid Spirit' is now available from Universal Records/Blue Note. Listen to him in action below...