The Minnesota Vikings are hoping their London city break can mark the turning point in their season as they got a first win on the board by beating the Pittsburgh Steelers at Wembley on Sunday night.
Adrian Peterson scored two rushing touchdowns and stand-in quarterback Matt Cassel threw two more before the Minnesota defence stood strong against a late Pittsburgh rally in a 34-27 win.
The close contest thrilled a crowd of 83,519 as NFL UK bosses celebrated another success in the first of two games to be played at Wembley this season.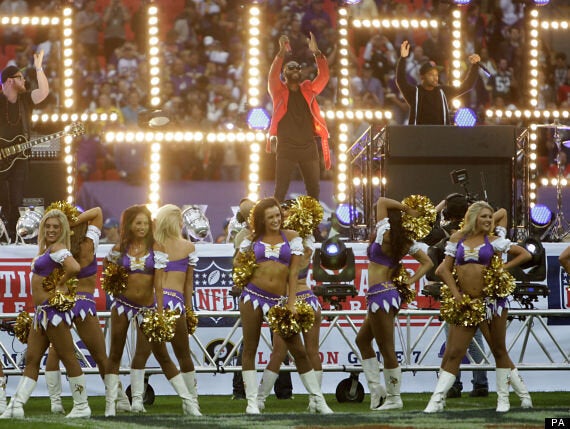 Minnesota Vikings cheerleaders perform before the main event
But those celebrating the most were the Vikings, as both teams started the game 0-3 and desperate for a victory that could get their campaigns kick-started.
"I think the main thing was just for us to get started," said Cassel, who threw for 248 yards and two scores after being thrust into the starting role due to an injury to Christian Ponder.
"We needed to get that first win and we did. Hopefully that gives us some confidence as we move forward in the season."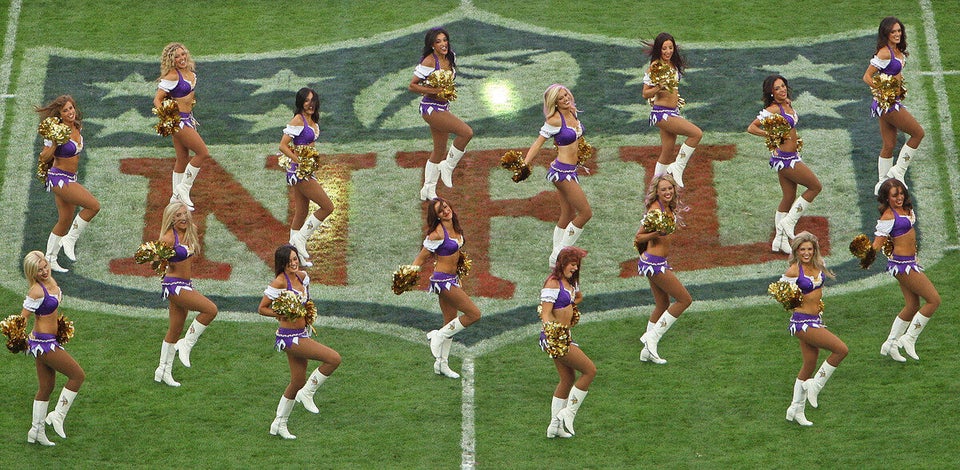 Wmbley NFL
Peterson, the league's reigning MVP, had been billed as the star of the show and he certainly delivered, with his first touchdown a 60-yard run down field with an array of Pittsburgh players helplessly trailing in his wake.
"I was just being patient, letting the gaps open up for me," he said. "I was able to press it, cut it back and take it to the house. I just give thanks to those guys up front. They were the ones that made it happen."