Plunging necklines and cleavage-busting frocks are ten-a-penny in celebland these days but Miranda Kerr has taken flesh-flashing outfits to whole new level with the dress she stepped out in at Paris Fashion week.
The model made sure she didn't go unnoticed as she arrived at Stella McCartney's Spring Summer show in the French capital in an uber booby-baring dress.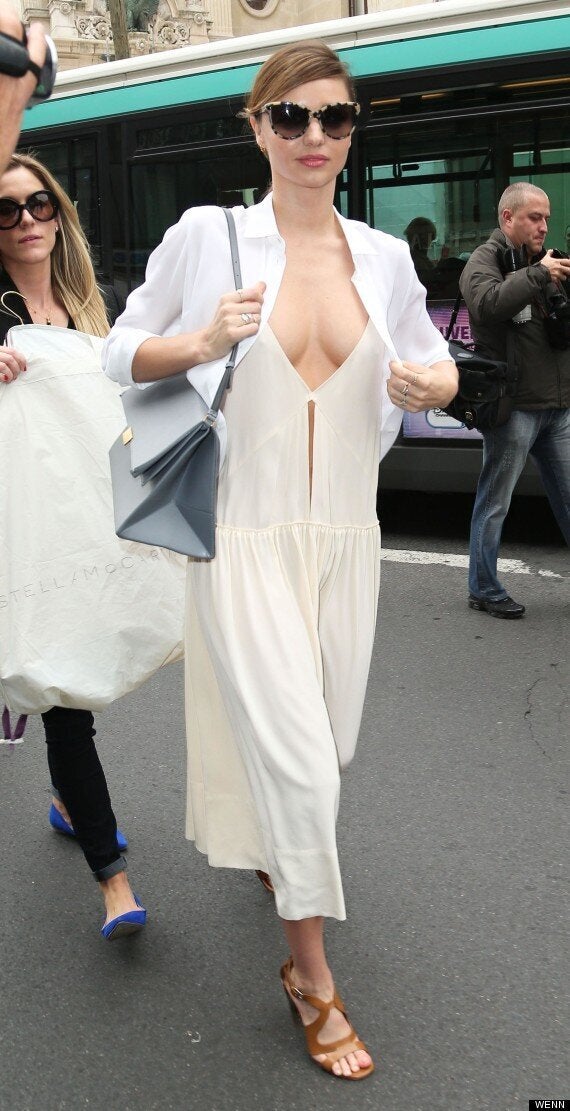 Miranda Kerr arrives for Stella McCartney's Paris Fashion Week show
Ok, so we've seen her show a lot more on the Victoria's Secret catwalk in the past but as far as daytime outfits go, this is pretty out there.
And considering it's almost October, I'm just a bit worried that tiny Miranda will catch her death.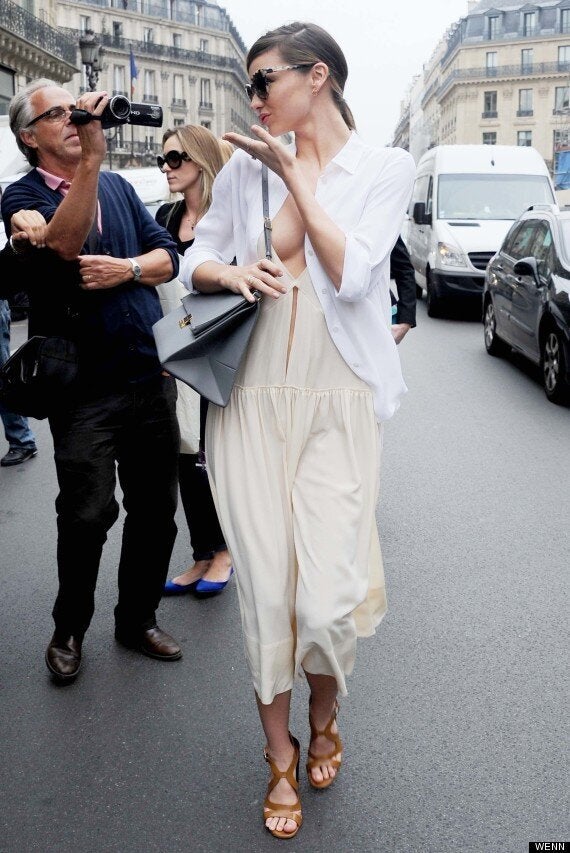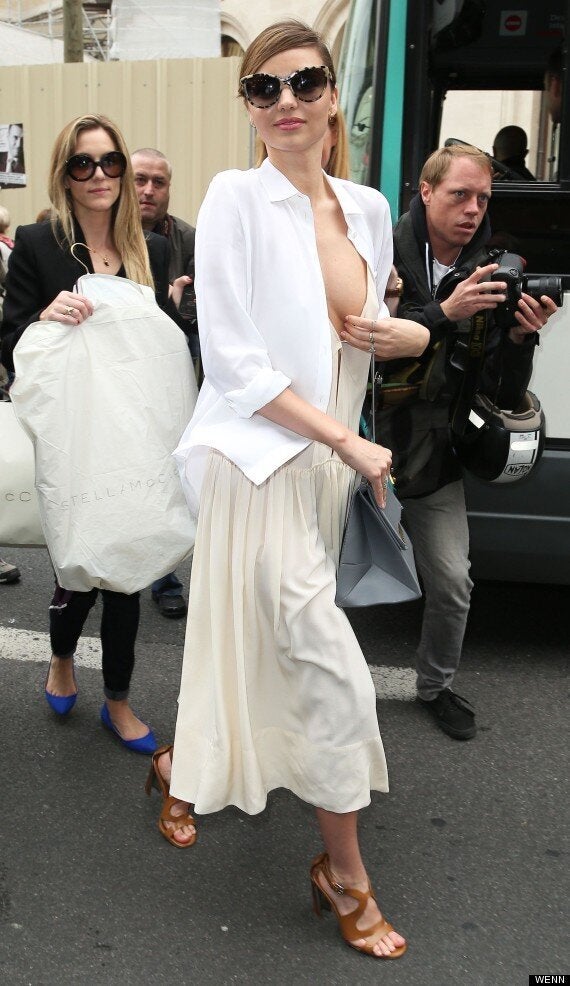 Miranda landed in Paris from New York on Saturday, tweeting "J'adore Paris" after arriving.
And after stepping out in this, I reckon Paris will j'adore Miranda right back.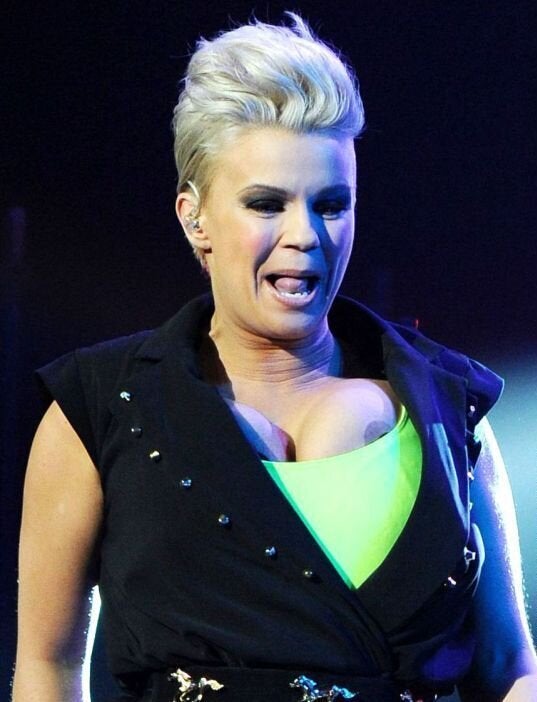 Celeb Nip Slips