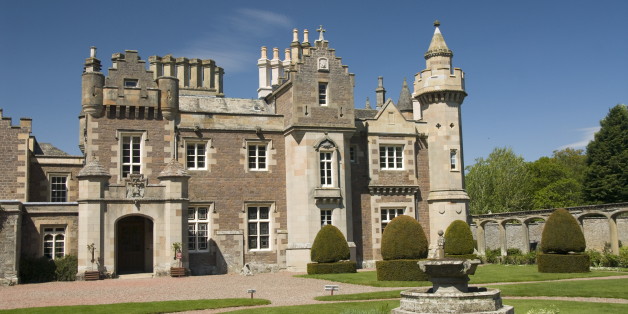 Getty
Nearly four times more Brits would prefer to splash out £250,000 on buying a tiny London studio rather than a six-bedroom Scottish mansion, research suggests.
In a survey of nearly 1,000 Brits which asked how they would spend a £250,000 windfall, one in four (25%) of them said they would snap up a central London studio flat.
By contrast, only 7% said they would buy a huge mansion in the Highlands. The same amount (7%) said they would go for a mansion in Wales.
The research, from MrLawyer.co.uk, suggests how massively Brits' property preferences are influenced by location, even though London house prices continue to soar.
Research by the Centre for Economics and Business Research (CEBR) suggested that London house prices could soar to an average of £500,000 by 2018, with average house prices across the country rising by 23.7% to £278,000 over the same period.
This comes after a Mayfair home marked for demolition was put on sale for £35 million and a small London garden was auctioned for £50,000.
HuffPost UK conducted its own poll of the team and found 70% said they would go for the central London flat.
"You don't want a Scottish mansion. They're nothing but trouble." one warned. Meanwhile, another admitted her preference for the capital was "based solely on jobs".
A third was more supportive for a Scottish manor, saying: "Any day of the week Scotland. I'm not sure what sort of mansion you'd get for £250,000 though....".
On Twitter, users cut right to the point.
@asabenn @startupbritain Great question! For our online businesses, likely the 6-bed but for offline businesses the studio for the location.

— Essex Business Hub (@UoE_BusinessHub) October 1, 2013
Dave Lyons asked the crucial question before deciding he would go for a mansion - "does it come with servants?".
@asabenn how many servants come with the mansion?

— Dave Baxter (@davidrbaxter) October 1, 2013