'X Factor' fans will see how Gary Barlow's judges' house round is thrown into chaos, after another of his groups is forced to lose a member due to visa issues.
Viewers of Sunday's Bootcamp episode saw Rough Copy's Kazeem Ajobe leave the trio after problems getting a visa with his Nigerian passport, meaning he would be unable to travel to the US - just as he was when the band made it to the same stage of the competition last year.
Now it has emerged that the same fate awaited Mark Wyman, from boyband Code 4.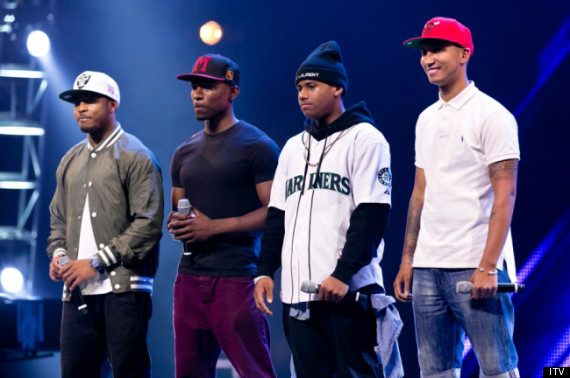 Code 4 have become Code 3
The singer was forced to quit the group after American authorities barred him entry to film the show in New York, thanks to his two convictions dating back several years, for conspiracy to rob and theft.
A spokesperson for the show told The Mirror: "Unfortunately due to problems in getting a visa Mark was unable to travel to Judges' Houses in America, meaning that he ended up having to leave the band to carry on in the competition as a three piece."
However, the band have insisted Mark can rejoin the band if he is allowed to do so.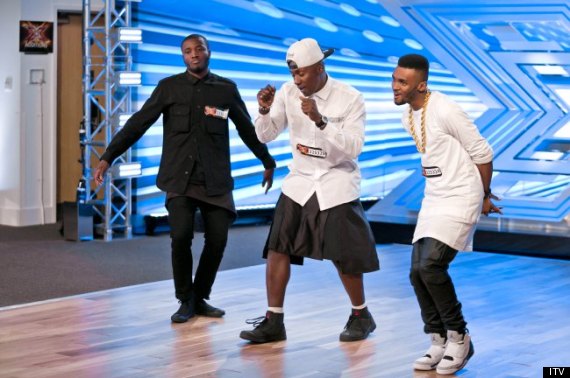 Rough Copy's Kazeem Ajobe (middle) was forced to quit the group over visa issues
Gary is joined by Olly Murs in New York at his judges' house, as he decides which of his six groups he will be taking through to the live shows.
The Take That star praised the category on Sunday's 'Xtra Factor', believing he has the winner.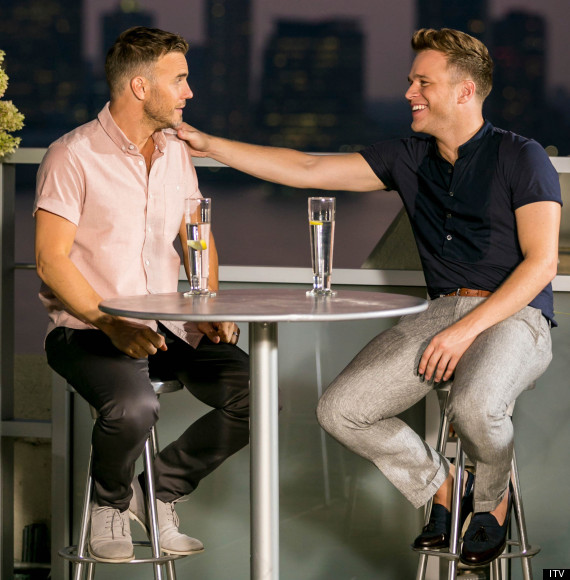 Olly Murs will be helping Gary Barlow pick his top three acts
"It's the strongest category that I've had since I've been on 'The X Factor', definitely," he told hosts Caroline Flack and Matt Richardson.
'X Factor' judges' houses airs this Saturday and Sunday on ITV.