The parents of Madeleine McCanns' pain over the disappearance of their daughter was "multiplied 100 times" by a book by a former Portuguese police chief, a court has heard.
Gerry McCann's sister Trish Cameron said he and wife Kate had been left in "purgatory" by the disappearance of Madeleine and claims that they were somehow involved.
Speaking at the libel trial of former police chief Goncalo Amaral, Mrs Cameron said the publication of his book in 2008 and a TV documentary based on it the following year caused the family to be "vilified" and "demonised".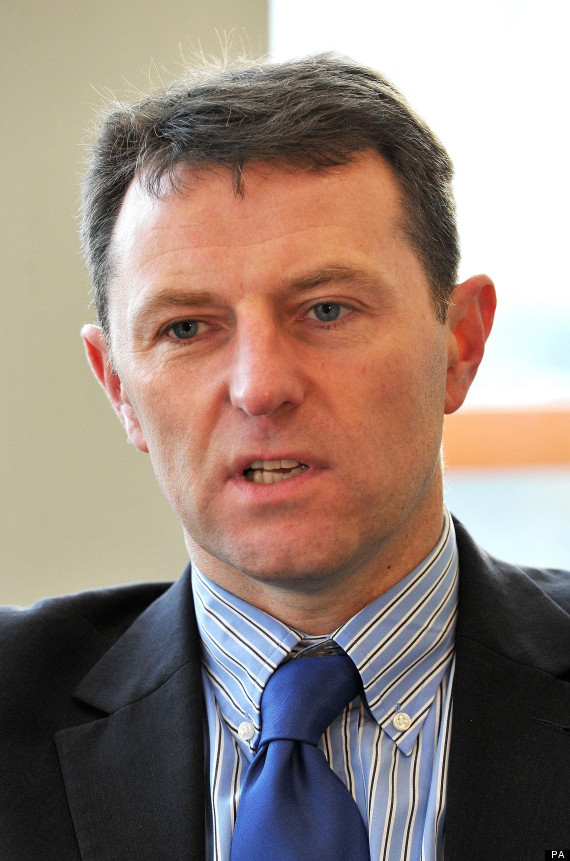 Gerry McCann
And she said Madeleine's twin siblings Sean and Amelie, now eight, told their parents that comments were made by fellow pupils at their school.
She told the court: "My brother and sister-in-law live in purgatory because they have no end and they are looking for the truth.
"They would like an end but there is no end because they don't know what's happened."
The McCanns say the former detective's claims in the book The Truth Of The Lie, including suggestions that they hid their daughter's body after she died in an accident and faked an abduction, damaged the hunt for Madeleine and exacerbated her family's anguish.
If successful in the legal action, brought against him, his publisher, and the makers of the documentary, the family stands to gain around £1 million in damages.
Mrs Cameron, whose voice cracked as she described the effect on her family by the publication of the book, said: "They were vilified in this book so their distress was multiplied 100 times.
"This pain was felt by all of their family because we still have a missing child and we knew that what is in there is not true." The McCanns in May last year with a computer generated image of what Madeleine might look like
Mrs Cameron, from Glasgow, travelled to Lisbon with brother Gerry, who has applied to give evidence in the case.
Mr McCann still does not know whether he will be able to give evidence at the trial, and no decision was taken today.
Other legal teams are thought to have until October 16 to make submissions on his application, ahead of the judge making her final decision.
As Mr McCann left court at lunchtime, he said: "Obviously it's disappointing, but we will just keep going."
In her evidence, Mrs Cameron today told the court that she thought she was the first person in the UK Gerry had called after Madeleine's disappearance in May 2007.
She spent three months in Portugal with Kate and Gerry, and later returned, and continued to help the family in the aftermath of the tragedy.
Mrs Cameron, a nurse, described how the family drew up a rota to help Kate and Gerry when they first returned from Portugal, and had to put it back in place after the book was published in July 2008 as they struggled to cope with its effects.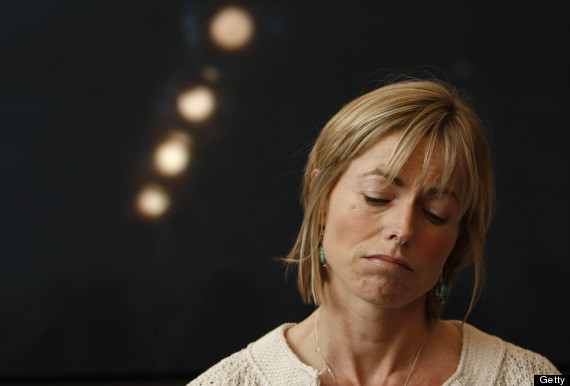 Kate McCann
"Kate was in a very low mood, she was not coping with daily things," she said.
"She was doing solitary things, almost like torturing herself, out running long, long distances by herself.
"She was going to church and praying on a daily basis, and she was sleeping for a long time too.
"She wouldn't go out socially at all, she would not go to a shop.
"We had to help with practical things like the shopping and cooking and looking after the children to help her."
She said the effects of the book were worse than when the McCanns were made arguidos, or formal suspects.
"This was a different thing. It was much more conclusive and demonising them, dehumanising them, saying they did not care for their children, that they were responsible.
"It makes it out that they weren't truthful and they have been villified and it's very hard to turn round opinion about them that has been so widely spread."
She told the court the Portuguese people had "turned against" the McCanns, adding: "Maybe people like a solution and an end to things, they were fed up with the McCanns, they wanted them to go away, but they weren't going away. They still had a missing child.
"This perhaps gave people a conclusion, but it's not the right conclusion, it's all lies."
Mrs Cameron said her younger brother (Gerry) had been jeered at in the street when he returned to Portugal in April 2009, and was advised to hire security.
He and wife Kate only started going out socialising in the last year or two, she said, but are more comfortable in people's houses "where they are not being watched or scrutinised".
And she said the effects of the family's demonisation had continued, taking its toll on twins Sean and Amelie.
Asked if the twins knew about the book and the TV programme, she said: "Last week Amelie came in from school and said some people had been talking about it.
"She said that people were talking about them at school, and that it was not all good things that had been said.
"In the past Sean has come in and said to Gerry, 'Daddy are you famous?'
"Gerry said, 'why are you asking that?', and he said because a boy at school had seen him on the television.
"Gerry continued doing what he was doing and said, 'no I'm not famous, it's because your sister is missing'.
Kate McCann's mother Susan Healy was also due to give evidence today but it emerged that the McCanns' lawyer Isabel Duarte had dismissed all of her English-speaking witnesses other than Mrs Cameron, but forgotten the request amidst the confusion of the case.
She asked today to call Ms Healy but the request was declined by judge Maria Emilia Melo e Castro.
Madeleine, who was then nearly four, disappeared from her family's holiday apartment in Praia da Luz in the Algarve on May 3 2007 as her parents dined at a nearby restaurant with friends.
Mr Amaral, the detective who initially led the inquiry into her disappearance, was removed from the Portugese investigation in October 2007 after criticising the British police.
He has also applied to give evidence at the trial and is awaiting a decision.
The trial continues...