We don't know what it is about celebs and teeth grills these days, but Rita Ora is just the latest star to be spotted sporting the scary gnasher covers.
Following in the footsteps of Madonna, Harry Styles and her rival Rihanna, the 'RIP' hitmaker flashed her grills in Paris, where she is in town for Fashion Week.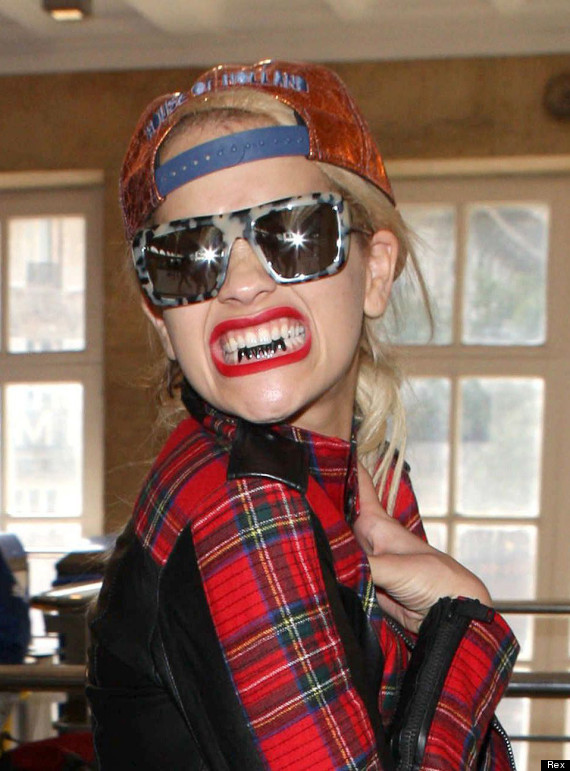 Rita Ora shows off her teeth grills
Meanwhile, the star has recently been linked to a role on 'The X Factor USA' as Simon Cowell tries to revive the series' flagging viewing figures.
Rita was spotted visiting his LA home for a meeting, and has now said she will 'never say never' to an offer to become a judge.
"I love Simon. I linked up with him in Los Angeles and we had a really good chat. He's a great inspiration."
"As for now I have a whole second album to record so we're going to have to see how that pans out but I'm not saying never," the singer told Radio 1.
LIKE US ON FACEBOOK | FOLLOW US ON TWITTER