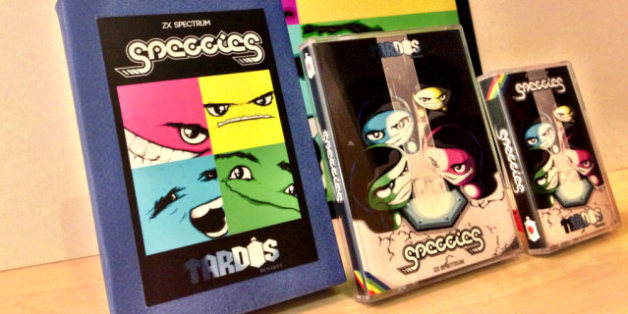 The Speccies
If you're wondering whether to upgrade your gaming set-up to either the Xbox One or PS4, you might want to reconsider: there are still games being made and released for the old school consoles.
And we mean the really old school.
A new game has just been released on cassette tape for the 48k ZX Spectrum, the classic gaming machine released in 1982.
'The Speccies' by Soren Borgquist is a puzzle game which blends elements of Lemmings and many other titles. The player has to guide a flock of cute but stupid creatures around a maze, using the environment to guide them into position.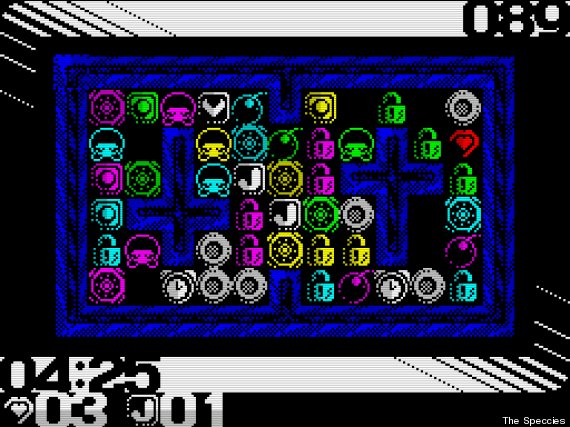 Above: The Speccies (Level 89)
If it sounds similar to the old DOS and Amiga game 'The Brainies', that's no surprise - the game is a semi-remake
The game includes 101 levels, and has been released as both a free download and in a limited run of beautifully presented cassette tapes - a standard edition, a double case and an 'Ultimate-style deluxe version' which comes with a poster.
The game has been well received so far, gaining an 85% review from RetroGamer magazine. If you want to play it you can download it and run it on an emulator - or if you're feeling creative pick up a Spectrum from eBay for about £30, and run the game as it was intended - slowly, inaccurately and unreliably, but wonderfully.
Here's the game description from the two-man team behind it:
"You play as The Speccies - a species of small rotund creatures - that has to work together in groups of up to 8 - to solve puzzles that ultimately will see them sitting on their respective 'home-pads' (a blue Speccie will have to find its way to a blue home-pad, etc. for differently colored Speccies).

They will have to deal with several items on the levels, some that will help (like extra time) and some that will make things more difficult (like arrows that will force them to change direction, or bombs that will kill them...unless you have a 'Joker'). Other tiles in the playing area can be occupied by teleporters or 'bouncers' that will send you back in the direction you came from. In other words - lots of potential for a brain-workout."