An American brewery has created a beer made literally with moon dust.
Dogfish Head, based in Delaware, unveiled its 'Celest-Jewel Ale' in a very small batch with the news that real lunar meteorites were involved in the recipe.
The meteorites, which fell to Earth naturally rather than being gathered by astronauts, were acquired from the engineering firm ILC Dover, which makes spacesuits for Nasa.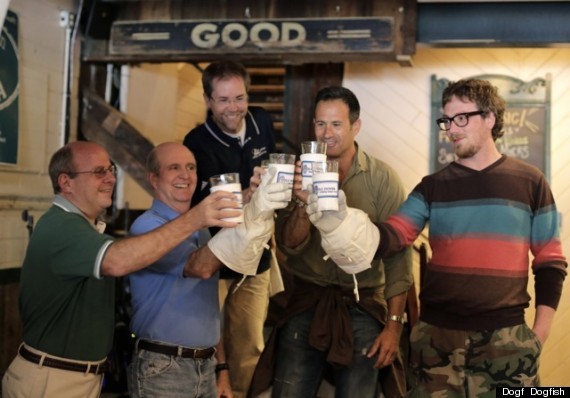 Dogfish (above) said:
"Celest-jewel-ale is made with lunar meteorites that have been crushed into dust, then steeped like tea in a rich, malty Oktoberfest. These certified moon jewels are made up primarily of minerals and salts, helping the yeast-induced fermentation process and lending this traditional German style a subtle but complex earthiness. (Or is it mooniness?)"
The beers, sold only at the brewery's Rehoboth Beach pub, also come in custom-made "koozies" made from the same material as ILC Dover's space suits:
"The outer layer is Orthofabric, which is specially woven to have white Gore-Tex® PTFE on the exterior and Nomex® with a Kevlar® ripstop on the interior. The Gore-Tex is slippery to prevent friction between parts of the suit during movement and facilitate mobility. Its color also limits the absorption of solar energy."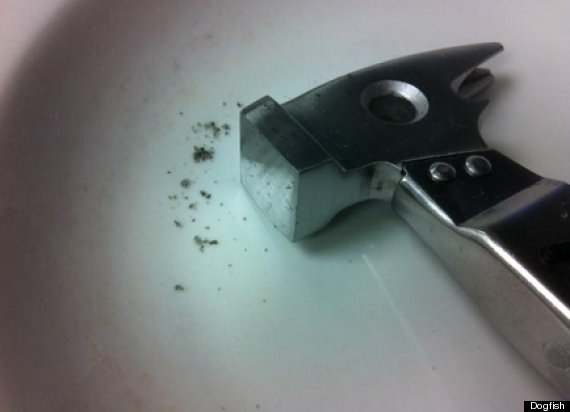 Above: the moon dust from which the beer was made
The beer is said to have a hoppy, autumnal aroma, but we suspect it might have a lingering aftertaste of the vast emptiness of space too.
Unfortunately the beer is already sold out according to Dogfish, so it looks like until Nasa takes us back en masse we won't be drinking any moon beers anytime soon.