Ever dreamt of hanging out with the 'Made In Chelsea' cast in the most luxurious West London haunts? Well now you can, with the 'Made In Chelsea' video game. We kid you not.
The E4 series is launching an iPhone and iPad game to coincide with the launch of the sixth series later this month, whereby fans of the show will be able to create their own SW3 character who will be able interact with Spencer Matthews, Cheska Hull and co.
Beginning in Kensington, players will soon move to Belgravia and Mayfair, visiting some of the show's most famous locations en route, including The Bluebird, Beaufort House, Amika and The Henry Root.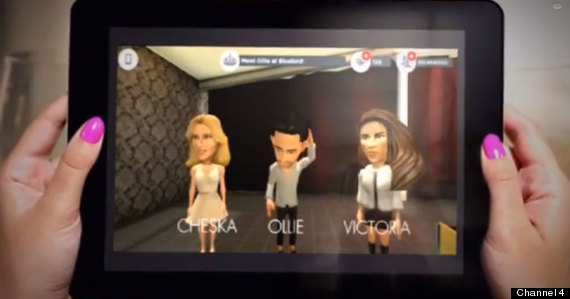 Eventually players will be able to build up friendships with the show's cast, and even be able to go on dates with them.
Channel 4's gaming commissioner Colin Macdonald said in a statement: "'Made in Chelsea' has a huge following and is E4's biggest non-scripted success so we wanted to celebrate by creating something equally as glamorous and exciting for fans in line with the launch of the new series.
"The result is an engaging game which enables users to have fun and hang out with the cast whilst exploring Chelsea. It contains high quality reproductions of the venues and locations featured in the show and even uses vocals recorded by the cast members themselves."
The game is available to download from the App Store now, while the sixth series of 'Made In Chelsea' returns on 14 October on E4.
LIKE US ON FACEBOOK | FOLLOW US ON TWITTER