Newlyweds are suckers for old-school romance, research has revealed.
According to a recent poll to find the perfect honeymoon, five-star hotels, walks along the beach, candle-lit meals and spa treatments are key to marital bliss - at least for the first few weeks (who could afford to keep that lifestyle going for much longer?)
Recreation, as well as romance and reading, also plays a part in the perfect honeymoon, the poll by travel company Kuoni found.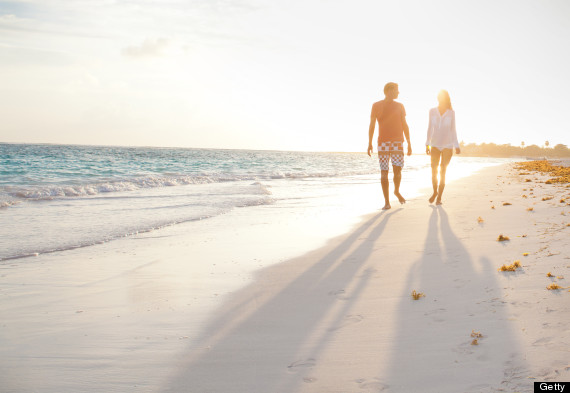 Swimming, snorkelling, cycling and even bungee jumping are among the activities in which newlyweds would like to participate.
The survey involved 2,000 unmarried people who were asked what would constitute their ideal honeymoon.
On average, couples said they would spend £5,000 on their honeymoon and travel on a seven-hour flight to a destination with temperatures of at least 27C (81F), with eight hours of sunshine a day.
More than half (53%) of those polled said they would be doing plenty of reading on the beach, while around 16% would check social media sites and 12% would ring home to speak to their mothers.
The top honeymoon destination was the Maldives, followed by Thailand, Sri Lanka, Mauritius and Indonesia.
Kuoni managing director Derek Jones said: "This shows that couples still want that romantic beach idea with unparalleled service and excellent hotels in places like Mauritius and the Maldives, but they are also leaning towards a more active, cultural and authentic experience on honeymoon.
"People are no longer content with a week or two lounging around by the beach or pool."