'This Morning' wouldn't be 'This Morning' without some of its hilarious live mishaps, so it seemed fitting that one happened during its 25th anniversary show on Thursday, which was broadcast from the show's original home in Liverpool's Albert Docks.
Hosts Holly Willoughby and Phillip Schofield were left in fits of laughter after a man attempted (and failed) to jump onto the iconic floating weather map, which was brought back by Keith Lemon especially for the birthday show.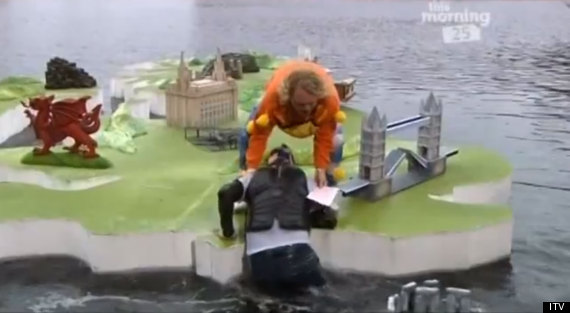 A man jumped in the Liverpool Dock live on 'This Morning'
It turns out that the man in question was trying to propose to his girlfriend, but his inability to climb onto the map after throwing himself in the water, meant it was left to Keith to later explain to viewers what had happened.
> MORE: Watch 'This Morning's 25 Most Memorable Moments (VIDEO)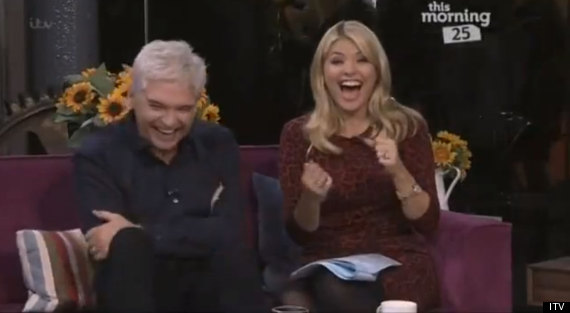 Phillip Schofield and Holly Willoughby were in stitches at the mishap
"Earlier a man jumped in and I've got to apologise for that and he is dead now, he died," the comic joked.
"He didn't really die but he just wanted to say that he wants to marry his wife so hopefully she'll say yes," (sic).
Hit play on the video above to see the hilarity unfold.
LIKE US ON FACEBOOK | FOLLOW US ON TWITTER