Some fresh meat is set to arrive at 'Downton Abbey' on Sunday, to stir up more trouble and hopefully spark a few flames after last week's dour affair...
Former 'EastEnders' star Nigel Harman will arrive as Lord Gillingham's (Tom Cullen's) valet, Green, in the third episode of the hit ITV period drama's fourth series.
"This guy doesn't have redeeming qualities," Harman said of his character, according to Digital Spy.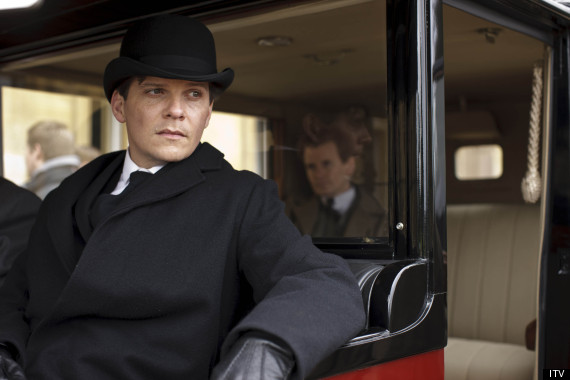 Downton Abbey
Gillingham, an old family friend of the Crawley clan - who might be the one to mend Lady Mary's (Michelle Dockery) broken heart - and Green will visit 'Downton' for the weekend for a country break.
"We just turn up and I head off below stairs to join the other servants. He's very much a social animal and loves the people that are around him. He loves having a good time and a laugh and quite often palms off his work to other people so he can spend time hanging around," Harman said off his character and arrival at 'Downton'.
PICTURES: Here's a first look at what else will happen in episode three of series four...