Sebastian Vettel is on the brink of becoming a four-time Formula 1 world champion after another cruise in the Korean Grand Prix.
Vettel managed to keep his rivals at bay again to claim his third straight win at the Korea International Circuit, his fourth for the 34th title of his F1 career.
There is now a 77-point gap between the Ferrari's Fernando Alonso and 26-year-old German Vettel.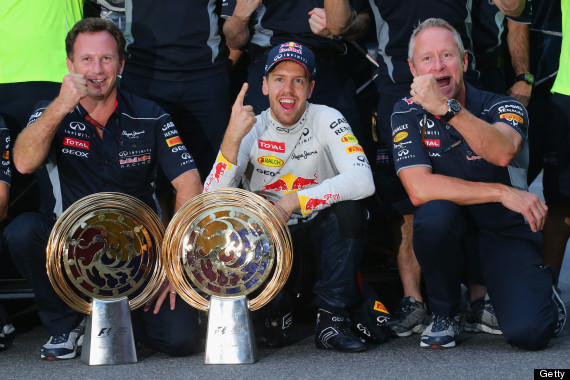 Vettel cruised to a fourth straight win
Should Vettel win again and Alonso finish no higher than ninth in the Japanese Grand Prix next Sunday, it means the former can again crack open the title-winning champagne.
Vettel finished ahead of Lotus duo Kimi Raikkonen and Romain Grosjean who were split by just 0.7secs, with Sauber's Nico Hulkenberg fourth ahead of Mercedes' Lewis Hamilton, and then Alonso.