Chantelle Houghton looks set to follow in Josie Gibson's footsteps, after being papped on the beach showing off her curvier figure just in time for the lucrative Christmas workout DVD market.
The former 'Celebrity Big Brother' winner - seen here on a recent holiday in Majorca - is said to have taken to comfort eating thanks to her ongoing legal battle with her ex Alex Reid over their daughter Dolly.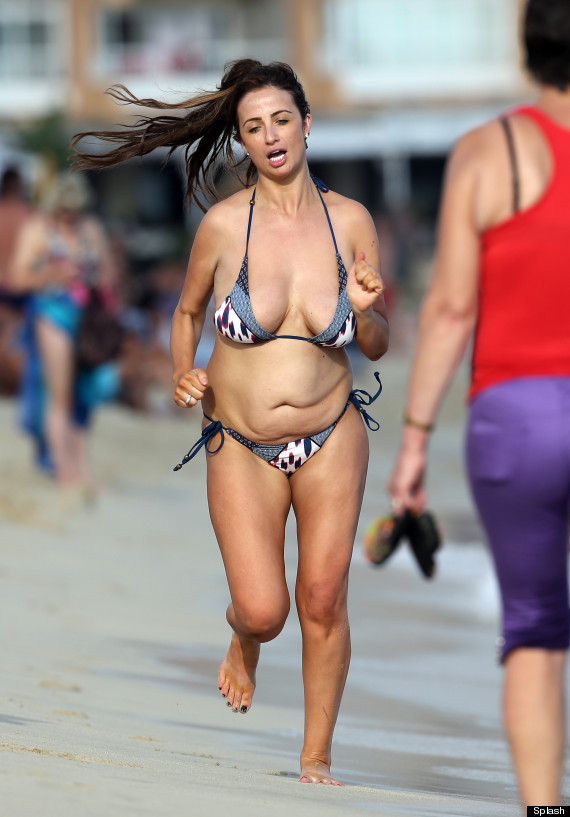 Chantelle Houghton
She apparently admitted to scoffing two takeaways a day, telling friends that she is comfortable with her curvier figure, but hates her 'saggy 32E implants'.
"She's admitted having a lot on her plate with taking care of Dolly and dealing with Alex, 38," a source close to the star told Closer magazine.
"The dispute with Alex is very raw and she's told friends it's like a dark cloud hanging over her head. It makes her feel miserable."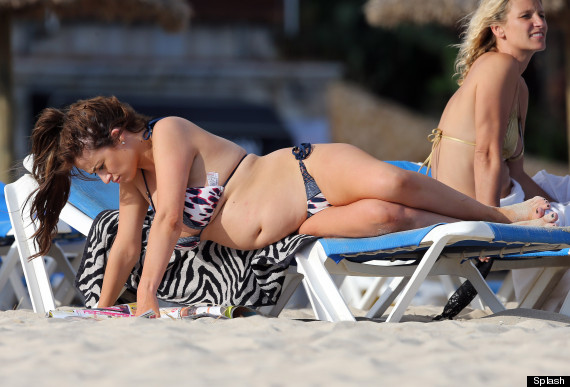 Chantelle relaxes on the beach
Friends say that Chantelle is desperate to have surgery to fix her boobs - which she first had done in 2007 - but is terrified about going under the knife again.
Chantelle - who is currently a size 14 to 16 - has spoken about battling bulimia in the past, revealing that she would drink 12 litres of water a day to fill her stomach and her weight dropped to just eight stone following her split from husband Preston.
Once she reached a healthy weight again, she said of her diet: "I have tried every diet there is, from body wraps and the Special K diet to just drinking water, but I know I have to eat healthily and go to the gym, because that's the only thing that works.
"I've tried everything, apart from surgery and it can make you really unhappy about yourself," she told Heat magazine.
LIKE US ON FACEBOOK | FOLLOW US ON TWITTER