This celebrity didn't earn himself the alias of The Rock for nothing - a point proved in this photo of him pumping iron at the gym and showing off his enormous muscles complete with strained veins.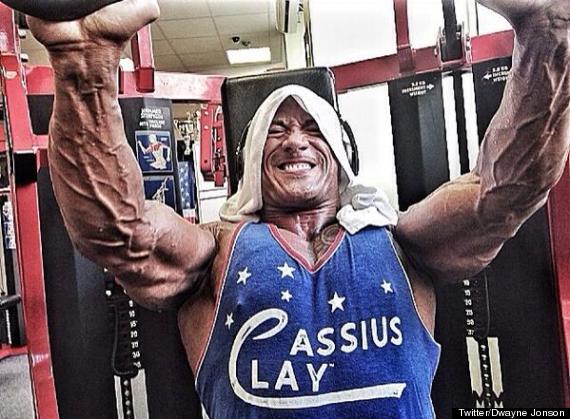 Dawyne 'The Rock' Johnson
Ew.
Wrestler-turned-film-star Dwayne Johnson wore the pain of lifting heavy weights on his face with a nasty grimace and he also ensured his pecs took pride of place in the photo he shared on Twitter.
The star might enjoy mixing tough-guy roles with comical parts but he proved when it comes to bodybuilding there's nothing funny about his ability to lift weights.
When he's not showing how dedicated he is to keeping his physique in tip top condition the actor is busy filming 'Hercules: The Thracian Wars' where, unsurprisingly, he's taken on the title role.
Something tells us no one will mess with him on set!
LIKE US ON FACEBOOK | FOLLOW US ON TWITTER