'Downton Abbey' newcomer Nigel Harman has called his character's attack on beloved lady's maid Anna "a bold and risky idea".
Fans of the ITV period drama were left in shock on Sunday night after Harman, who plays a valet called Green, was seen hitting Anna in the face and dragging her into a room in a room downstairs in a violent rape scene.
REVIEW: 'Downton Abbey' Series 4 Episode 3 Review - Nigel Harman Part Of Show's Strongest Ever Scene
Speaking on This Morning on Monday, Harman said: "It was a shocking and bold storyline, and something that when I was sent the script and read it was amazed and excited by... because for a show like 'Downton' it really leaped out as a bold and risky idea."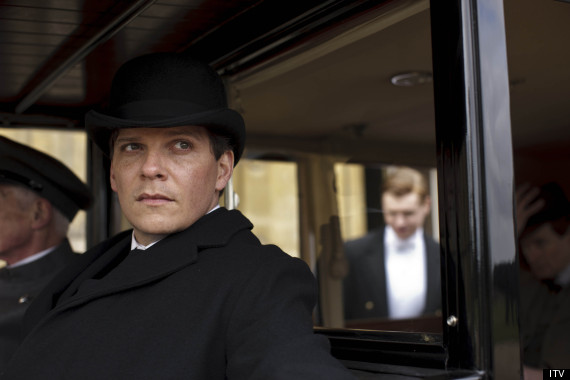 Nigel 'No Good' Harman was on knuckle-cracking good form as Mr Green
The former 'EastEnders' star added: "I'd worked with Joanne Froggat [Anna] and Brendan Cole [Bates] before and we had a rehearsal and went for it. And what we wanted to do was to try and not signal about what was to come."
Although some viewers have criticised the scene as uncomfortable for Sunday viewing, Harman claims: "We went for something - as it would be in real life - very shocking. It was exciting to play, especially in the context of 'Downton'... to have a female voice was still a new idea [in that era]."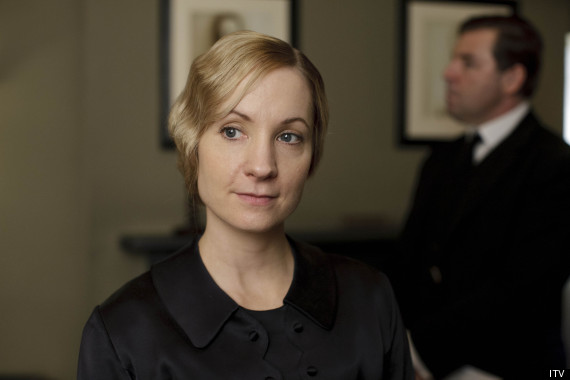 He also confessed that he originally auditioned for the part of Lord Gillingham - now played by Tom Cullen - in Julian Fellowes' Golden Globe-winning show.
He admitted: "When I went for my audition it was for Tom Cullen's role as Lord Gillingham and I went in and did my best Lord audition - I even ironed my shirt and I had perfect hair - and I charmed the socks off the bosses, or so I thought, and I was thinking 'that went well'... and my phone went the next day and it was my agent to say 'they loved you at 'Downton', but they think you're much more suited to being downstairs' so that's how it came about."
LIKE US ON FACEBOOK | FOLLOW US ON TWITTER