When Gary Barlow unveiled his new folky sounding single 'Let Me Go' last week, critics were quick to point out how it sounded more than a bit like a Mumford & Sons track.
Now the 'X Factor' judge has unveiled his video for 'Let Me Go' (above) and he's only gone and pushed an old piano around, akin to Mumford's recent parody video 'Hopeless Wanderer'.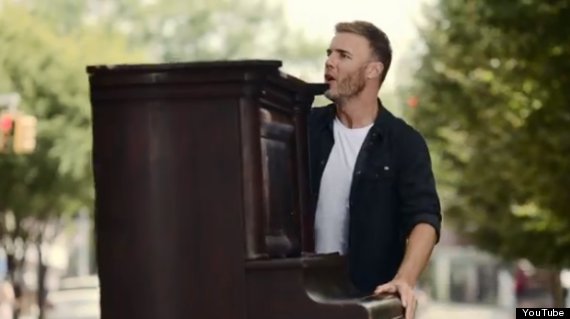 Gary Barlow gets hold of a second-hand piano
Luckily Gary hasn't gone the whole hog and donned a waistcoat, he has also set his video in the urban streets of New York City rather than a dusty road, like the British folk band.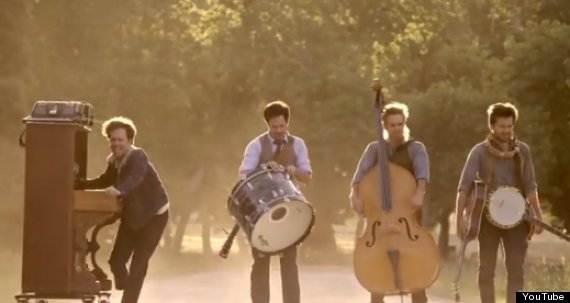 Jason Bateman, Will Forte, Ed Helms and Jason Sudeikis play Mumford in the 'Hopeless Wanderer' video
Mumford & Sons recently announced they are looking to take a much-deserved break, which certainly makes some space for Gary. The London quartet told Rolling Stone "there won't be any Mumford & Sons activities for the foreseeable future."
'Let Me Go' is the lead single from Gary's first solo studio album in over 14 years, entitled 'Since I Saw You Last'. The album will also feature a duet with Elton John written by Gary, called 'Face To Face'.
Gary's last solo album 'Twelve Months, Eleven Days' was released in 1999.
WATCH the Mumford & Sons parody video below...