Graham Poll has accused Mark Halsey of "betraying" Premier League referees and accused him of wearing a Bolton kit with his own squad number to training sessions.
Halsey, who has made a number of controversial allegations in his recent book, believes some referees are not good enough for top-flight officiating.
Poll, a fellow ex-Premier League referee, hit back, however, and said Halsey should be ignored. Halsey used to train with Bolton until the Professional Game Match Officials (PGMO) banned officials training with teams, and Poll revealed he even used to wear a Bolton strip - contrary to instructions.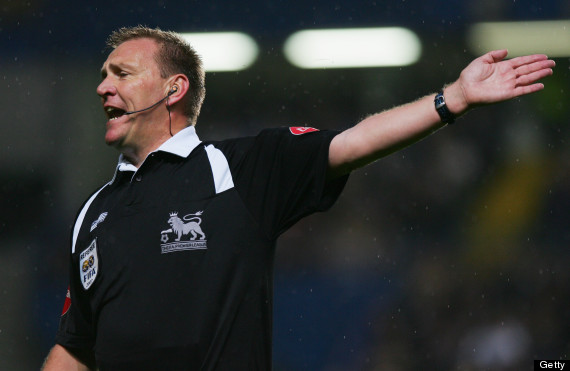 Poll berated Halsey on the radio
Poll told talkSPORT: "The sensible thing would be to ignore him. It is what people did at the referees' camp for a long time when he used to turn up with his Bolton kit to train rather than the kit that we all had on.
"He had a squad number at Bolton and we were told what to wear to train as a group and he ignored that and was on his own. Maybe he is getting back at people."
Poll said referees as a whole were "appalled" by Halsey's actions.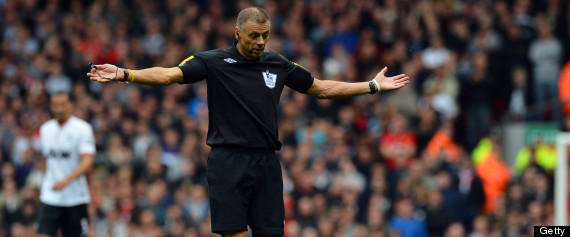 Halsey has spoken candidly about refereeing standards
He added: "He is 100% betraying what paid him a living, which he would never have earned as the warehouse manager he was or the taxi driver he was.
"The refereeing fraternity is absolutely appalled at what he is doing. He hasn't thought it through.
"I think it is absolutely appalling. Mark has got to take a long, hard look at himself. He won't. I know the guy. I have known him for years. He is that type of character, I'm afraid.
"I would never buy the book and I hope lots of people don't as well."
Halsey responded by saying the pair do not get on and accused Poll of letting the profession down.
"Not for me to comment about Graham," Halsey said. "He was a fantastic referee and we'll leave it at that. I've not let the profession down. If anybody is letting the profession down, some of his comments over the years have been atrocious.
"I found that 'unfitting' from him what he's come out with. But that's Graham. We don't get on and I don't like the way he's done things over the years."
The Premier League would not comment on Halsey's claims.