This week, two shows in two nights have proved just how unsexy sex can be.
24 hours after 'Sex Box' promised to peel back the layers of real-time contemporary couplings, Channel 4 brought us 'Masters of Sex' - the biopic of William Masters, a gynaecologist in 1950s St Louis, who turned his attention to what really went on in the bedrooms around him, and embarked on a course of pioneering study that heralded the 1960s sexual revolution.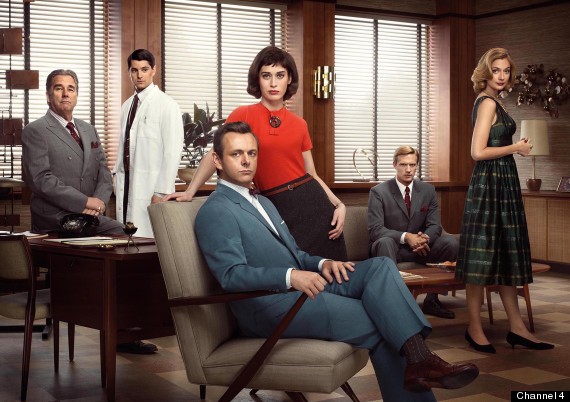 Michael Sheen plays William H Masters in this biopic series
The bad news is that, just as Sex Box demonstrated, there is nothing less seductive than the subject of sex under the magnifying glass. However much Masters might have cared about his subject, it was more than I did. And when Masters himself was locked in an embrace, all I could think of was the stopwatch in his hand during everyone else's encounters.
The good news is that it's Michael Sheen in the lead role, bringing the same seemingly effortless transformation we've seen him effect into David Frost, Tony Blair, Brian Clough. As the preoccupied but dynamic Masters, he once again makes us pay him the ultimate compliment... of completely forgetting it's him. Alongside him, Lizzy Caplan as his assistant is a bright-eyed glory to behold.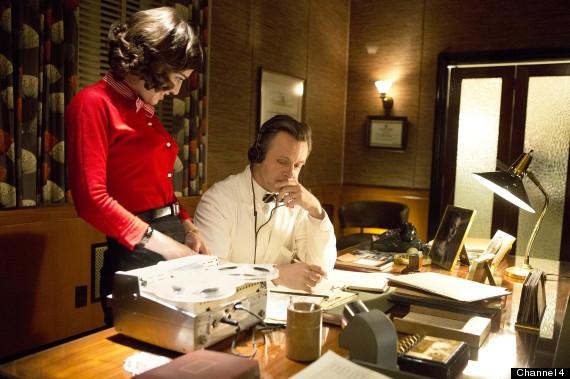 Lizzy Caplain plays assistant Virginia Johnson, briefed with extraordinary duties for her boss Masters
And the other good news is that the story is set in 1956, an era of huge, coloured car bonnets, sharp-cornered desks and a pleasing variety of hats and bow ties. With high production values, a slick cast and a strong script, this show sits higher up the timeline that leads to Don Draper and his Mad Men, with a powerful enough narrative to make you lie back, enjoy the story and, almost, forget about the sex.