It's a Wednesday afternoon and I'm being schmoozed in the West End's Café de Paris. When I say schmoozed I mean having my hair backcombed into oblivion and an unfathomable amount of liquid eyeliner applied. False eyelashes have been pressed into my lids too. And p.s I'm really not that kind of girl.

That said, the chance to become a motown popstar for the day to celebrate the release of Sparkle – the film featuring Whitney Houston's final performance - did intrigue me. Would I discover my inner songstress? Am I actually a dancer trapped in a journalist's body? And could I work a beehive? On top of this, I am really quite partial to a Whitney ballad – I Have Nothing is SO me at 18 driving a rusty silver metro (she was called Tiffany) full of mates to the pub for an all-nighter.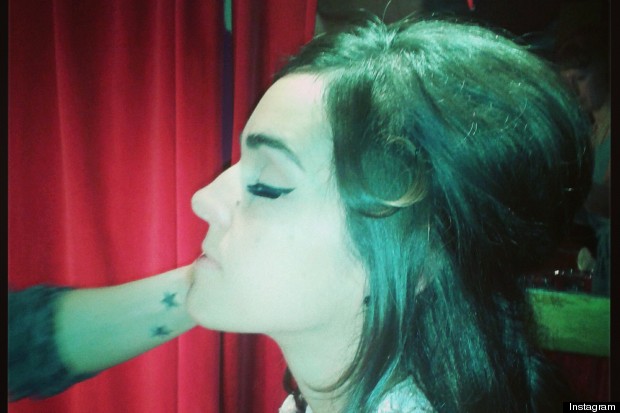 When I arrive at Cafe de Paris, an all-too-cool stylist complete with candyfloss curls and a bowler hat – girls from Brighton can get away with stuff like this - presents a rail of vintage gorgeousness. Now this I love. Every dress has that sassy wear-me-wink-wink-and-you'll-have-a-good-time assurance and my pink "Valentina" dress is far from the hideous bellowing print babydoll one I envisaged being shunted into pre-turning up. But the gold kitten courts in a size 8 (they're all that could be located) I'm tossed? Not pretty. I never do heels. This is a one day only thing.

Post-wardrobe, hair and make-up it's time for a run through with the Motown Marvels – the afternoon's tribute band. My overhaul has left me feeling super smooth - I'm oozing with Sixties sass and there's bop in my step.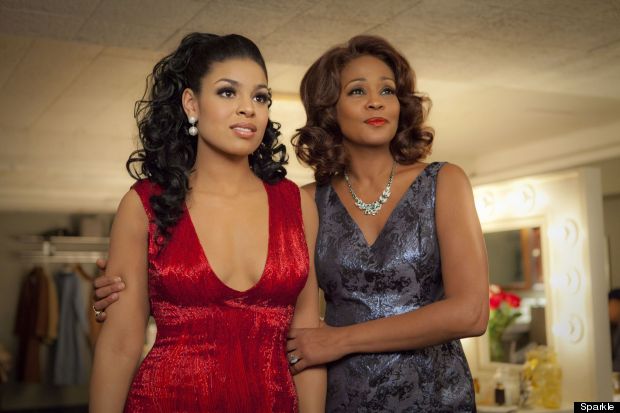 The dance routine - led by an Ella Fitzgerald-esque, sequin clad diva who has all that somethin' somethin' and then some – was AMAZING. Then it was time to sing. The track? My Guy by Mary Wells complete with shimmy and clicks. The on-stage lighting was near blinding and my timing WAY out but there were no nerves (or nose dives) though perhaps a few bum notes. Apart from that, I felt like a total popstar.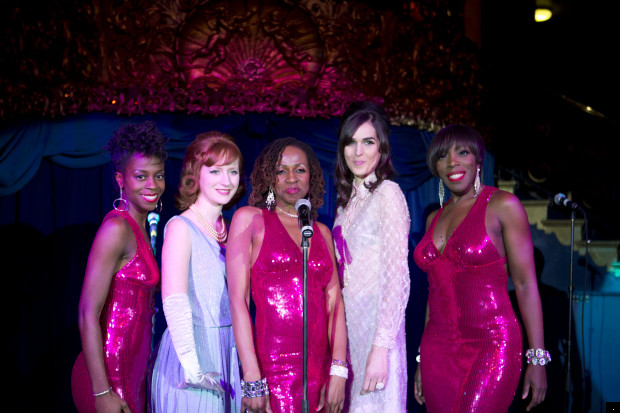 The journey home was, er, interesting. My boring, non-sequinned, office clobber back on, I felt like a weird half-hearted lady of the night wearing a full-face of makeup and my Topshop trench. I loved the mystery of it all - where had I been? Who was with this girl the massive hairdo?

A secret popstar, I told myself, tripping off to deconstruct my beehive and stick on some classic Whitney.




Sparkle is now available on DVD from Sony Pictures Entertainment.